Seattle University, March 25th, Sunday, 2pm-4pm
Join Ruchika Tulshyan and Aparna Rae in a moderated discussion exploring what the #MeToo campaign means to the South Asian community and where we may take it from here. Bring your voices and your stories or simply come be witness in solidarity.
This Panel will be moderated by: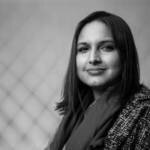 Ruchika Tulshyan
She is the author of 'The Diversity Advantage: Fixing Gender Inequality In The Workplace.' She is also an adjunct lecturer at Seattle University's Department of Communication.
Ruchika is an award-winning journalist and serves on the founding team of The Establishment. She is originally from Singapore and has lived in four countries. Connect with her on Twitter: @rtulshyan.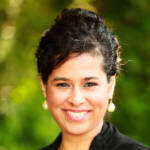 Aparna Rae has worked with nonprofits, grassroots NGOs, startups, and government institutions with a focus on pay equity and education. In 2013 she co-founded Project Feast, placing immigrant and refugee women on a path to employment. In 2015, she launched a pan-India blended learning platform via Teach for India. She currently works for a women's rights organization in Seattle.