Screening Room(CC3), Cascadia Community College, Bothell- Sat, Nov 1st, 5:00pm
AND YOU THOUGHT YOU KNEW ME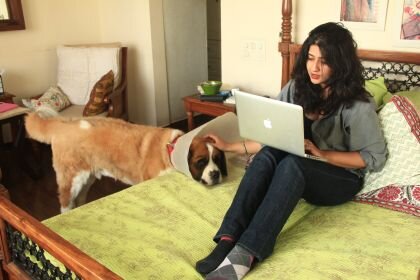 Five People Assigned Gender Female at Birth (PAGFB), whose only common meeting ground is that they identify themselves as outside of the heterosexual framework and live in the same city. Their stories, relationships and activism, set against the backdrop of Delhi ­ all form part of the narrative and create a tapestry of images and metaphors, that invites one to re­engage with and rethink the notion of the other, the 'sexual deviant'.

India/2013/52mins
Director: Pramada Menon
Hindi with English subtitles
Pramada began her career working with DASTKAR, a society for the promotion of crafts and craftspeople in New Delhi. Starting as a field assistant in 1987, she became the Executive Director of the organization in 1993. In the lead up to the 1995 Beijing Women's Conference, she was actively involved with women's groups on the issues of sustainable livelihoods. She left DASTKAR in 1998 and spent two years as an independent consultant working on issues of women's rights–sexuality, literacy, empowerment and livelihoods.
Throughout her career, Pramada has spent much of her time conducting trainings with both men and women on issues related to gender, leadership and empowerment. She is a strong believer in the idea that young people need the opportunity and space to challenge themselves and to be challenged.
Pramada Menon is a founder member of Creating Resources for Empowerment in Action (CREA) in 2000.
Links
Accolades
Sydney Intercultural Film Festival, 2013
Bangalore Queer Film Festival, 2014
Indian Film Festival Stuttgart, Germany, 2014
2. IN BETWEEN DAYS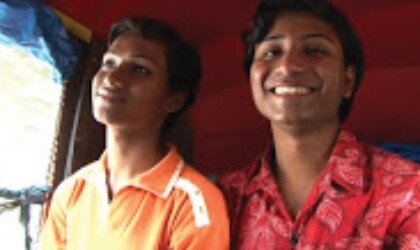 Story of Chiranjit and Bubai, two young transgender friends who confronted social castration from a tender age, got exposed to sex at an early age and started taking money for it.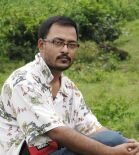 India/2012/58mins
Director: Sankhajit Biswas
Bengali with English subtitles
Born on 21st October, 1975 in Kolkata, Sankhajit Biswas has done 3-year Postgraduate Diploma in Editing from Satyajit Ray Film & Television Institute in 2002-05 and has participated in Berlin Talent Campus, 2010. Documentary films edited by him have been screened in IDFA (competition), DokLeipzig, Toronto International Film Festival, Yamagata Documentary Film Festival, Ismailia Documentary Film Festival, Film South Asia and have won prestigious awards including FIPRESCI Certificate of Merit, Special Mention in 'One World' Human Rights Film Festival, Prague, Best Documentary in Kara Film Festival, Jury Award in Ismailia Documentary Festival and International Jury Award in Mumbai International Documentary & Short Film Festival. Apart from editing documentaries, he has taught editing at Satyajit Ray Film & Television Institute and Department of Film Studies, Jadavpur University. 'Dui Dhuranir Golpo / In-between Days' is his first film as director.
Links
Accolades
World Premiere at CPH:DOX 2012, Copenhagen, Denmark (In Competition)
DocPoint Helsinki 2013, Finland (Official Selection)
Documentarist 2013, Istanbul, Turkey (Official Selection)
Yamagata International Documentary Film Festival 2013 (New Asian Currents)
Astra Film Festival, Romania 2013 (International Competition)
Dhaka International Documentary & Short Film Festival 2013
'Out On Screen' Vancouver Queer Film Festival 2013
MiradasDoc 2013, Spain (Official Competition for First Film)
International Documentary & Short Film Festival, Kerala 2013
'Kashish' Mumbai International Queer Film Festival 2013
'DIALOGUES' 6th Kolkata LGBT Film Festival 2012
Bangalore Queer Film Festival 2013
Vikalp, Mumbai
'Shehernama' Festival
'NULSAR' Film Fest