Tasveer Reels
Thursday, June 9, 6:30 pm
Tasveer and Bellevue Arts Museum team up to present a series of films for people to discover and enjoy a range of South Asian films paired with a BAM exhibition. All films have English subtitles and include a post-screening audience discussion.
Free/members. $5/nonmembers. Includes Museum admission.
Get Your Tickets!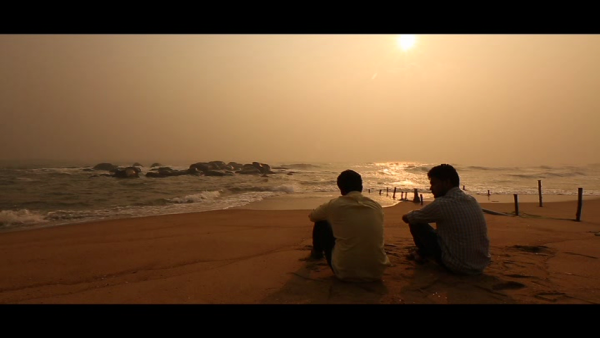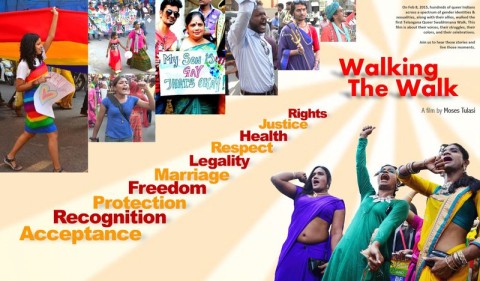 Magizhavan (Mani Shankar Iyer, 57 min, India, Tamil, 2015)
Magizhvan is the tale of two gay lovers, caught in a situation where coming out (about their relationship) seems to be the only way out. The biggest issue – they belong to different religions and come from 'orthodox', middle class families. The movie realistically journeys through their lives post this decision, emphasizing on the need for confidence, perseverance and limitless love in such relationships. Magizhvan is the first Tamil Feature film made for LGBT community awareness based on some realistic sensible feelings prevailing among the gay community.
Walking the Walk (Moses Tulasi, 33 min, India, English/Hindi/Telegu, 2015)
In India, the LGBTQ movement celebrates its growth and successes with a series of pride marches in various cities and small towns across the country. Unlike parades, these events draw inspiration from India's anti-casteist and feminist movements, acting not only as celebrations, but also as political protests in which everyone marches and no one is simply a spectator. Like in the west, these marches are also spectacular displays of color, costume, and resilience.
Walking the Walk follows the participants of Hyderabad's queer pride march in February 2015. The walk draws inspiration from the most recently successful social movement which led to formation of a brand new state in India, Telangana. With it's unique culture and traditions, Telangana becomes the back drop of the queer pride walk. This film demonstrates how a collective of unfunded individuals embarked on a quest for freedom in organising this pride. It shows how a collective of activists do more than talk the talk; they set into motion a political movement that celebrates small successes, demands resources for working-class transgender people, stands up to police violence, and allows the community to grieve for lost loved ones.