Northwest Film Forum, October 5th, Saturday, 6:15pm
Film: What We Left Unfinished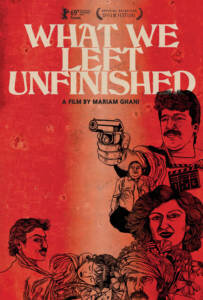 What We Left Unfinished tells the incredible and mostly true story of five unfinished feature films from the Communist era in Afghanistan (1978-1991), when films were weapons, filmmakers became targets, and the dreams of constantly shifting political regimes merged with the stories told on screen. It is also a story about a tight-knit group of Afghan filmmakers who loved cinema enough to risk their lives for art. Despite government interference, censorship boards, scarce resources, armed opposition, and near-constant threats of arrest and even death, they made films that were subversive and, in the filmmakers' opinions, always "true" to life.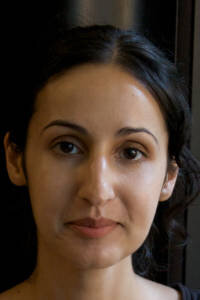 Mariam Ghani | 71 min | 2019 | USA, Afghanistan
Filmmaker: Mariam Ghani
Mariam Ghani's previous projects in Afghanistan have documented the spatial politics of the post-war constitutional assembly, real-estate speculations in reconstructed Kabul, afterlives of former secret prisons, diasporic translators in theatres of war, and forgotten histories of Afghan modernists, artists and intellectuals. Her films & installations have been presented by IFFR, CPH:DOX, Transmediale, Lincoln Center, MoMA, the National Gallery, Documenta, CCCB in Barcelona, Garage in Moscow, and the Liverpool, Sharjah and Gwangju Biennials, and are in the permanent collections of the Guggenheim, the Saint Louis Art Museum, the Indianapolis Museum of Art, the Arab American National Museum, the Sharjah Art Foundation (UAE), and the Devi Art Foundation (India). She co-wrote Afghanistan: A Lexicon with Afghan president Ashraf Ghani and co-created the Afghan Films online archive with Pad.ma. What We Left Unfinished is her first feature. As a visual artist and independent filmmaker, Mariam Ghani has produced or co-produced 27 short films and multiple-channel installations, six transmedia projects, live cinema events, and a number of travelling film programs, exhibitions, conferences, and discussions.
Short Film: Settled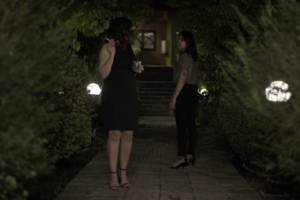 Settled is a story about loneliness in marriages.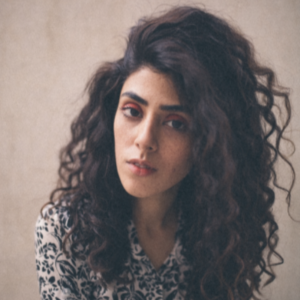 Marya Javed | 26 min | 2019 | Pakistan
Filmmaker: Marya Javed
Marya Javed is a writer/director/producer. She has directed 3 shorts films and a web series I FRANSHIP U for Vidly.pk. Recently her film Chowki no.211 aired on PTV Home. Marya started her career as an assistant director with Sarmad Khoosat on projects such as Mor Mahal and Aik Thi Marium. She was the producer and casting director of the critically acclaimed TV series, Akhri Station that aired on ARY.