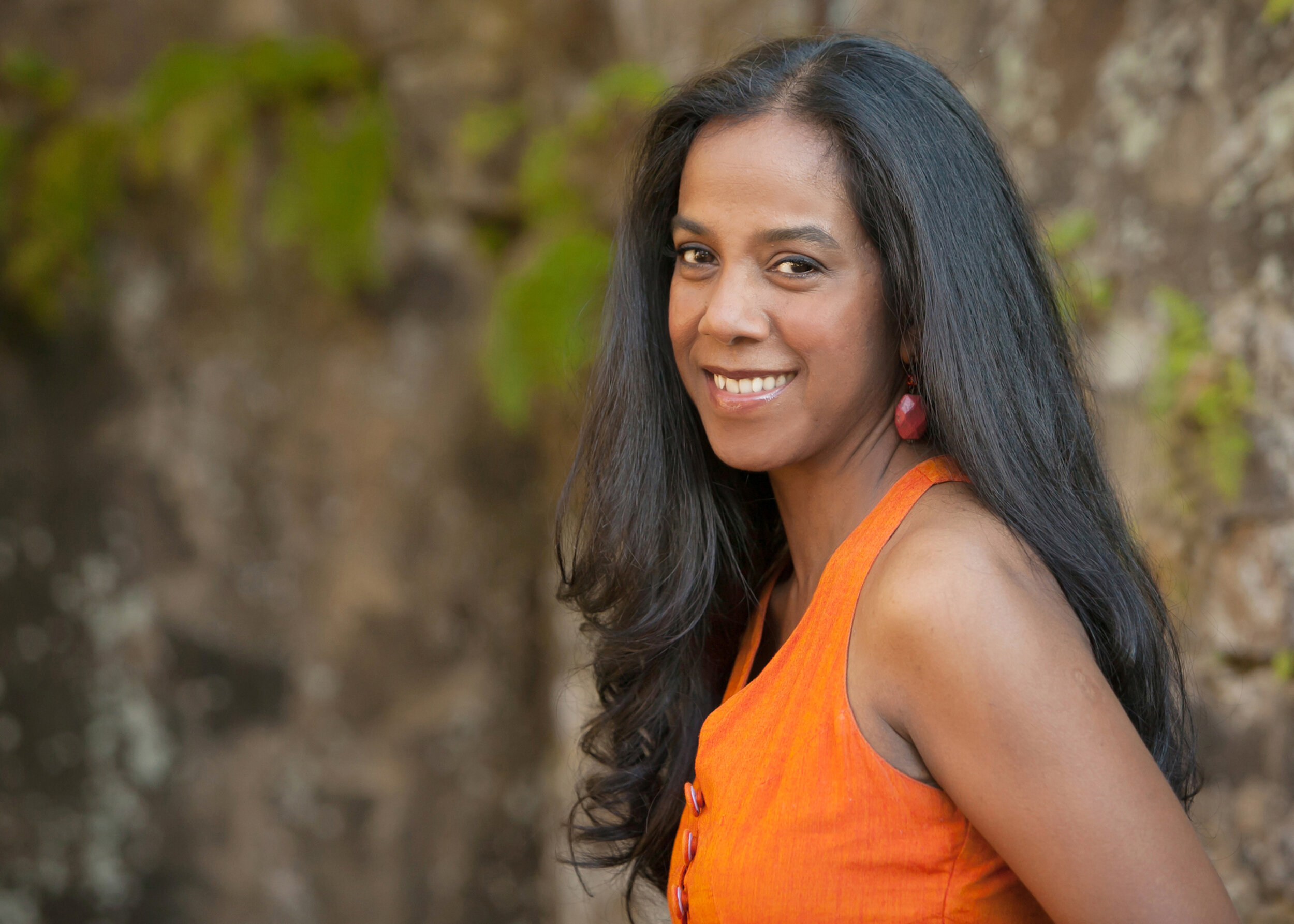 In a series of new and innovative programs we've been bringing to engage our audience during quarantine, we came up with the Tasveer Author Meets program. Brought to you by your favorite TSAL team, this program is all about meeting a new South Asian author and engaging in a dialogue with them about their writings and experiences interspersed with a few readings, audience Q&A and more.
The first event in this virtual series happened on May 17, 2020, with Sri Lankan writer and activist Ru Freeman. After some very friendly conversations with Ru about Tasveer and the program, we knew we got ourselves a wonderful guest and a great show. With our TSAL team member Deepa Sivarajan as the moderator with some wonderful questions prepared for Ru, we were all set to go live on our Facebook page. Meeting a few minutes early to get the set up ready and rolling, the funny conversations backstage turned into serious, deep, meaningful conversations on the show.
Ru Freeman started off the show with an essay beautifully juxtaposing her life in Sri Lanka to the one she has in the U.S.. She continued the conversation answering a few questions about her experiences writing during Covid, her work and writing On Sal Mal Lane through different perspectives. "You can't write about anything you don't love," she said when asked about writing all these different characters with different lived experiences compared to her own.
The author-activist also spoke about the displacement of Palestinians, followed by the reading of a very powerful poem called To-do List about Palestine. The conversation also touched upon aspects of writing involving more gray characters as opposed to clear black and white ones, differences in writing across different cultures and the culmination resulting in some great literature, how different writings can always be applied to different times and cultures given the universal nature of the themes, and more.
To watch the video, click here.