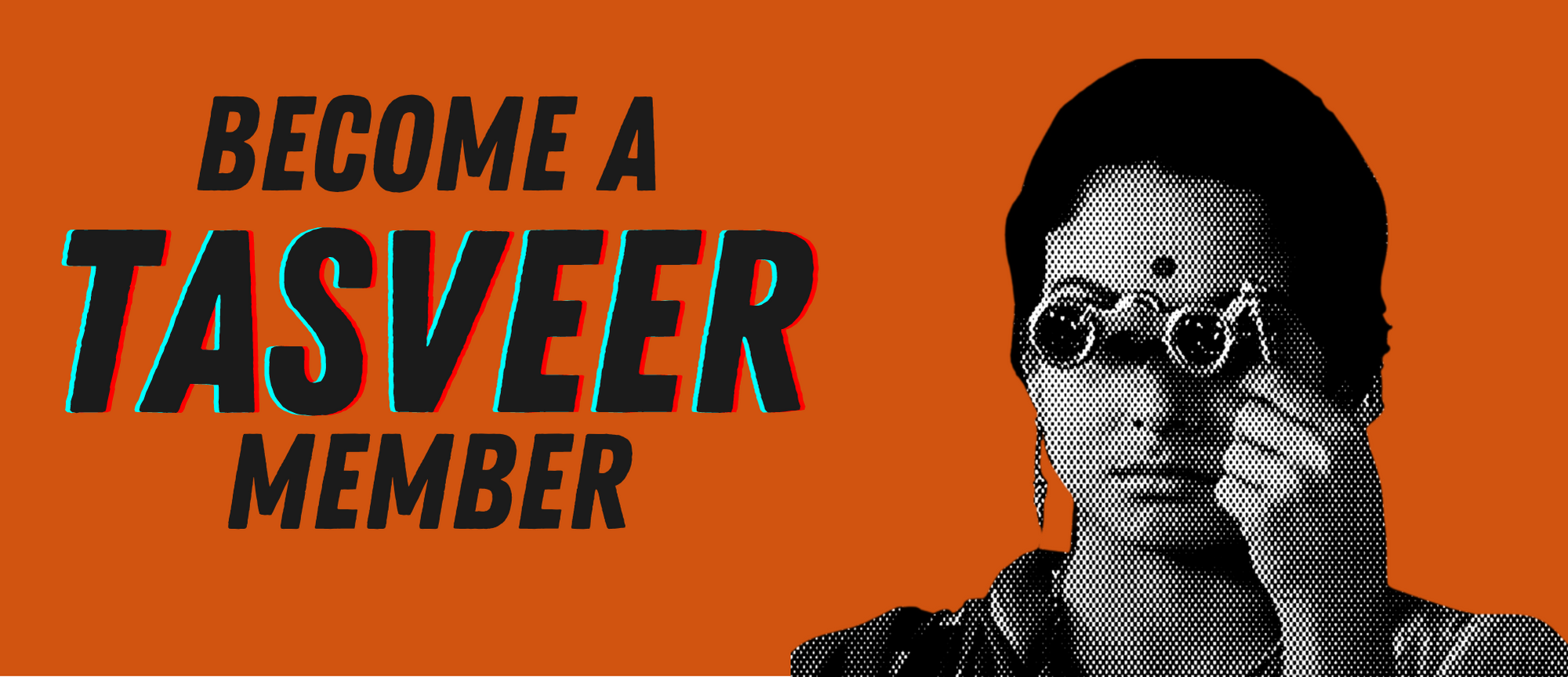 Thank you for your interest in becoming a member of Tasveer. We are an organization dedicated to inspiring social change through South Asian films, arts, and storytelling.
To that end, engaging with our community is critical to our work. We are excited to welcome you to our family of fans, advocates, and artists.
Members receive a number of exciting benefits, including free access to TasveerTV, discounts on tickets and festival passes, discounted merchandise, invitations to exclusive events, the ability to participate in Tasveer Book Club, and more.
Membership Benefits
$70.00
TasveerTV Subscription included (one year)
Ability to participate in Tasveer Book Club
Discounted pricing on all annual programs (Tasveer South Asian Film Festival tickets & passes, Community Stories, and monthly programs)
Membership pricing on merchandise
Invitation to one exclusive member screening per year
TasveerTV Subscriptions
Subscriptions to our online film streaming platform are available separately if that is the only benefit you are seeking.
$0.99 first month/ $5.99 after first month
$60.00 / year
The Fine Print
Memberships are annual, and valid for 12 months after the date of purchase
Memberships are not transferable
Membership benefits are subject to change and availability
Questions?
Contact our Development Manager at nicole@tasveer.org