SIFF Film Center, Sunday, October 9th, 2pm
ONE Ticket 4 films
1.BETWEEN THE BORDER AND THE FENCE( APOUR THI YAPOUR)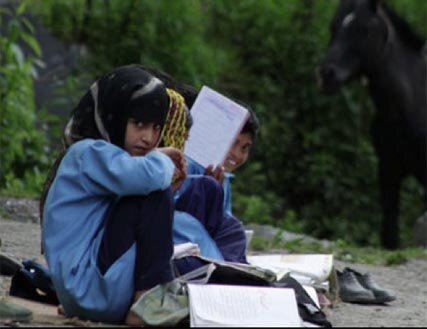 Director: Ajay Raina
India / 2011 / 81min
Language: Pahari / Kashmiri / Urdu / English
'Apour ti yapour. Na jang na aman. Yeti chu talukpeth' delves into the untranslatable in Kashmir. The film maps the distance Kashmir has travelled emotionally and psychologically from the idea of India. Twenty years of turmoil in Kashmir and the consequent Indian State response may have brought Kashmir to a point from where, there may be nowhere else to go. The film is about how a temporary border that has remained permanent too long, disrupts peoples lives across the divide. It traverses from the personal to the collective, along the borders, borderlands and boundaries within Kashmir, where the quest of selfhood, and identity of people betrayed by history remains suspended, disrupted by a war that happened more than sixty years ago.
Funded by Public Service Broadcasting Trust (PSBT) in partnership with Doordarshan.
About the Director: Ajay Raina has been making documentary films about Kashmir, where he spent his formative years. His film with PSBT, 'Tell Them, 'The tree they had Planted has now Grown.' won the Golden Conch at MIFF 2002, the RAPA award and IDPA Silver trophy. His Film 'Wapsi' won the National Award in 2005.
2. HALF A BILLION DREAMS- 3:30PM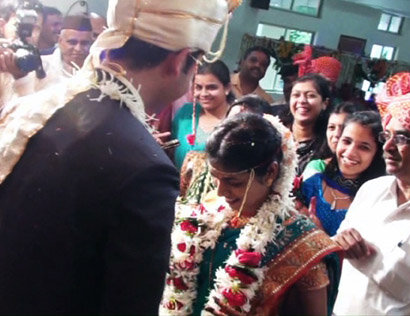 Director: Nikhil Mahajan
India / 2011 / Hindi, English, Marathi
WORLD PREMIERE!!!
Almost fifty percent of the population of India is under the age of 30. More than half of these youngsters comprise of the formidable middle class of this booming economy, growing up against the exceptional pressures of performing well academically and making a life on their own. In the midst of this chaotic tryst for breaking out, these youngsters have limited space to grow, to dream, to fall in love, to marry. Amidst all this chaos lies a burning desire to excel, amidst all this chaos, lie Half a Billion Dreams.
3.eye on pakistan- 5 pm
LET THEM MEET : MILNE DO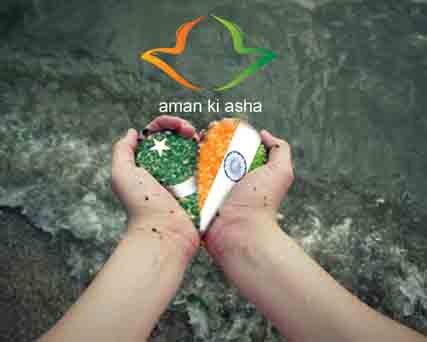 Director: Beena Sarwar
Pakistan / 13 min / 2011
This film documents the experiences and insights of some Pakistanis and a Kashmiri who managed to meet across the 'iron curtain' that divides Kashmir. Crossing the divide changed perceptions and shattered stereotypes in unexpected ways. This film is part of the project called Aman Ki Asha.
About the Director: Beena Sarwar is an artist, journalist and documentary filmmaker focusing on human rights, gender, media, and peace. She has worked as Assistant Editor at the evening daily Star in Karachi, Features Editor of 'The Frontier Post', Lahore, and was founding editor of weekly 'The News on Sunday', Pakistan. She is on the Editorial Board of monthly Himal Southasian, Kathmandu (www.himalmag.com) and has written extensively for InterPress Service (www.ips.com). She has a BA in Art and Literature from Brown University (1986) and a Masters in Television Documentary (Goldsmiths College, London University 2001). She has made several documentaries and worked as a producer with Geo Television news. She was Op-ed Editor of The News before going on to Harvard University as a Nieman Fellow (2006). She was a Fellow at the University's Carr Center for Human Rights Policy (Harvard Kennedy School), 2007.
She currently works with Aman ki Asha (www.amankiasha.com), a peace initiative between India and Pakistan launched by the Jang Group of Pakistan and The Times of India Group.
4. SILENT VOICES: HOME BASED WOMEN WORKERS IN PAKISTAN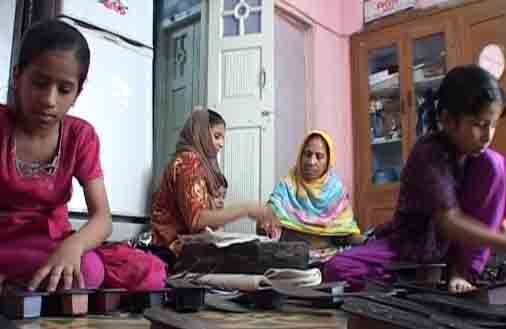 Director: Aisha GazdarPakistan / 16min
This film was made to highlight the issue of women home-based workers in Pakistan. There are millions of women who get contract work at their homes. They are involved in making shoes, doing embroidery, making incense sticks; the list is endless. While they form an important part of the informal as well as the formal economy, their legal status remains unrecognized. They are yet to become a part of policymaking in the country and continue to labor at extremely low rates and in pitiable working conditions. This is a glimpse of their story.
About the Director: Aisha Gazdar started her career in documentaries as an assistant director before taking up journalism and women's development issues. She has been involved full time in documentaries since 2001 and her previous work include the following:
The 'Invisible' Force:  Women workers in Pakistan.
Another World is Possible: CEDAW in South Asia- Filmed across South Asia, a look at women rights in the region through the prism of the UN Convention, CEDAW.
The Last Day: A True Story of a Hibakusha : A Docu-Drama depicting the  horrors of the Atom bomb  following the successful nuclear tests by India and Pakistan in 1998.