SIFF Cinema, October 9th, Sunday, 4:30PM
A Decent Arrangement
A Decent Arrangement is the story of Ashok Khosla, an Indian-American copywriter, who journeys to India seeking an arranged marriage. After he encounters an American woman traveling through India and is set up with an Indian woman who unexpectedly captivates him, Ashok must navigate the complexity of cultural traditions and the leanings of his own heart. With subtle comedy and true-to-life drama, A Decent Arrangement shows us a side of India not commonly seen by western audiences and delivers an affecting story that resonates with those of us in search of our place in a changing world.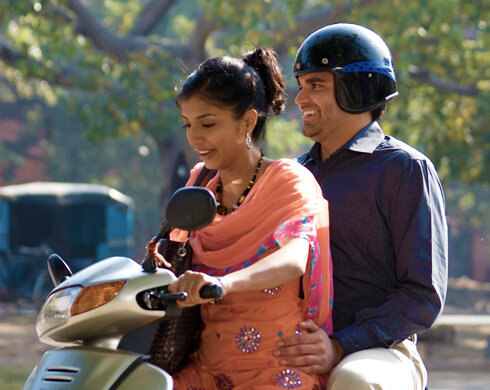 USA/2011/97Mins
Director: Sarovar Banka
Sarovar Banka is a graduate of Brown University, where he began his artistic career, performing sketch comedy, writing plays and making short films. His first full length plays were produced in Providence, RI and The Moral Implications of Time Travel won the Weston Award for best undergraduate play at Brown.  Concurrently, Sarovar has been making films in various capacities for the past ten years, serving as writer, director, producer and cinematographer on short subjects. He also completed several feature screenplays. Sarovar is originally from Philadelphia, PA where he still resides. A Decent Arrangement is the his first feature film as a writer, producer and director.
Review: http://www.variety.com/review/VE1117946182/