Seattle Art Museum, Sept 28th, Saturday, 5pm
Short Film: A Monsoon Date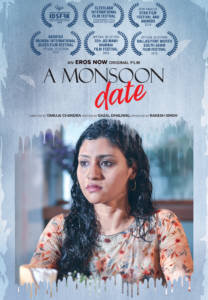 A Monsoon Date is about an eventful, rainy evening when a young woman is on her way to see a young man she is dating. Along the way, she experiences bittersweet moments with a series of strangers, even as a storm brews inside her. Today, she has decided to reveal to the young man a heart-breaking truth about her past. This truth, she knows, is not possible for anybody to understand. And yet, she hopes that he would. With her heart pounding like the torrential rain around her, she holds on to this unreasonable hope.
Director: Tanuja Chandra
Tanuja Chandra | 21min | 2019 | India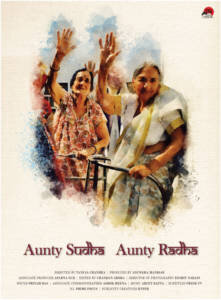 Three hours outside of the capital of India is a village called Lahra. This film follows two widowed sisters, aged 86 and 93, who have retired to this village, whose days are spent with their adopted family of domestic help. Pulling along with their walkers (because of bad knees that turned inoperative a decade ago) the sisters do as they please, pay heed to no one and don't bother with unsolicited advice. They don't let their ailments unsettle them much and remain largely unfearful of death. With a rare acceptance of old-age and all that it brings, they spend their time gossiping, watching T.V., soaking in the sun and bonding with the help in a hearty sharing of community life. With the filmmaker being their niece who visits their home for the first time, the film resolutely assumes the tone of this oddball group of people – a facile easy-going manner, that gazes lightly at the passing of days. And yet, from this light-heartedness, emerge lessons. Of courage and perseverance, of camaraderie and care-giving, of destiny and faith, and the most significant one: when we engage in conversations of death, we improve the quality of life
Filmmaker: Tanuja Chandra
Tanuja Chandra | 49min | 2019 | India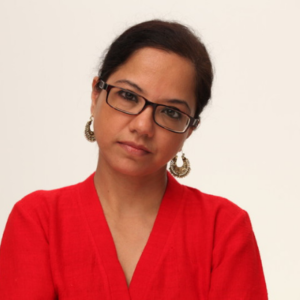 Known for making films with female protagonists, Tanuja Chandra was among a handful of women directors when she first started out. Even now, with 20 years in the industry, as a director of seven feature films, she continues to champion stories of women by women, for women and she hopes to be a part of this genre of filmmaking for a long time.
After receiving a B.A. degree in English Literature in Mumbai, Chandra completed further studies towards an MFA in Film Direction and Writing in the U.S.A. She returned to India and directed television shows and co-wrote the scripts of Mahesh Bhatt's films, Zakhm and Tamanna, both of which won National awards, and Yash Chopra's Dil Toh Pagal Hai. She began independent film direction in 1998 with Dushman and directed Sangharsh, Sur, Zindaggi Rocks, Hope, and A Little Sugar in 2008, amongst others. Several of her films received awards and her English film received recognition in international film festivals. In 2017, her most recent film, Qarib Qarib Singlle, a rom-com starring Irrfan Khan and Parvathy, was released. Her collection of short stories, Bijnis Woman, was published by Penguin Random House. She is working on Script of her feature, along with developing content for longer format projects.