Carco Theater, Renton – Sunday, October 25th – 2:00 PM
A THIN WALL, Mara Ahmed, 2015, English / Urdu / Hindi, 65 min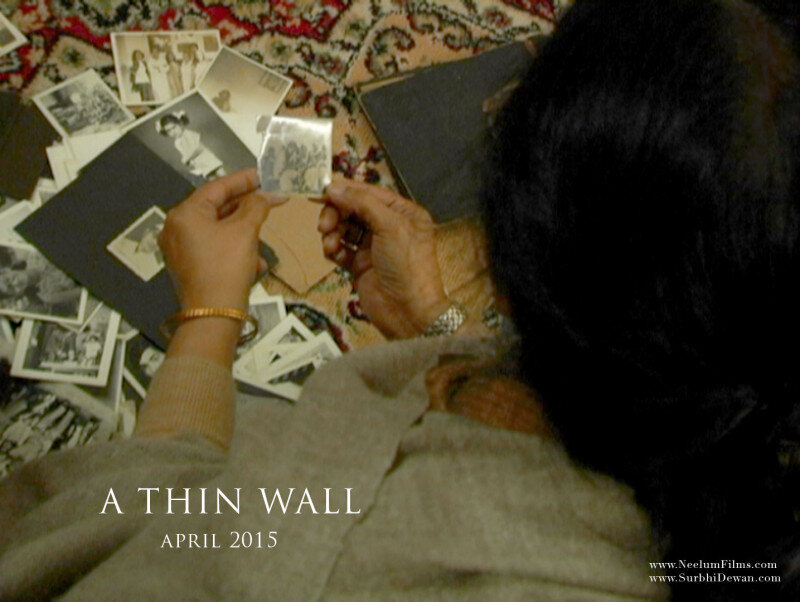 Synopsis: A Thin Wall is a documentary about memory, history and the possibility of reconciliation. It focuses on the Partition of India in 1947, but derives lessons that remain urgently relevant today. Shot on both sides of the border, in India and Pakistan, A THIN WALL is a personal take on Partition rooted in stories passed down from one generation to another. It is written and directed by Mara Ahmed and co-produced by Surbhi Dewan. Both filmmakers are descendants of families torn apart by Partition. The film is also a work of art infused with original animation, music and literary writing.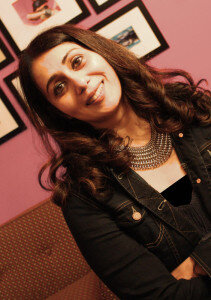 Director Bio
Mara Ahmed has lived and been educated in Belgium, Pakistan and the United States. She has an MBA and another Master's in Economics. For most of her life she worked in corporate finance. In 2004, Mara resigned from her job in order to devote herself to her true passion: art and film.
Mara's artwork was exhibited at the Kinetic Gallery at SUNY Geneseo in 2008 and more recently at the Colacino Gallery in Rochester, NY. The shows were multi-media fusions of her collage work, photography, graphic art and film work. Mara's film training began at the Visual Studies Workshop in 2006, and later continued at the Rochester Institute of Technology.
Mara's first film, THE MUSLIMS I KNOW premiered at the Dryden Theatre in 2008. It was meant to start a dialogue between American Muslims and non-Muslims. Her second film, PAKISTAN ONE ON ONE, opened at the Little Theatre in 2011. Shot entirely in Lahore, it is a broad survey of public opinion in Pakistan, about issues of interest to Americans. Both films have been broadcast on PBS (American Public Broadcasting System), shown at film festivals around the country and internationally, and screened on countless college and university campuses. For more information about Mara's work, please visit NeelumFilms.com.
Director's Statement: Surbhi and I both grew up with stories of Partition. Maybe they inspired our interest in displacement and our need to bridge cultural and geographic distances. Our families made the same terrifying voyage in 1947, but in opposite directions. We feel that Partition's shadow still looms large in the subcontinent. It shaped the relationship between the two newly independent states of Pakistan and India. There is a need to revisit those stories in order to move beyond them. There is also a need to preserve and document this historical event, in the intimate voices of those who lived through it.
Peace, Daal, and Partition, Paisley Smith, 2014, english, 25 min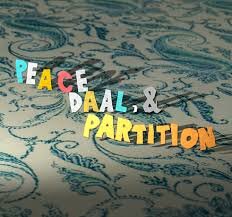 Synopsis: Millions of people were killed during the Partition of India and Pakistan in 1947. Instead of celebrating freedom from the British, India was ripped apart. People caught on the wrong side of the religious divide were killed. Women jumped into wells or were shot to save their honor. Paisley Smith's grandmother was about 9 years old when her family was forced to flee their ancestral home. Her father was murdered. Paisley grew up listening to her grandma's stories of Partition, and even read the book her grandma wrote about her history. Her grandma's stories however, seemed to gloss over a lot of the details of the horrific events. Paisley senses that parts of the story is missing. She returns home to Vancouver from Los Angeles to learn more and discovers that even her mother refuses to discuss growing up as an immigrant to Canada. As she learns more about the 1947 events that divided British India into Pakistan and India, she realizes that divisions are not just geographical. Why is talking about her childhood so difficult for Paisley's mother? Are there divisions between life in Vancouver and Los Angeles? Are there stories that her grandma is leaving out when she discusses Partition? How can we mend these divisions? The effects of the painful divide of India are still being felt by her family. Paisley begins to explore these divides. The film attempts to bring three generations of family together, heal the wounds of Partition, and explain painful histories. Peace, Daal, & Partition isn't a film about one family. It's about all families. If you have ever wondered about the childhood of your parents, lost a loved one, immigrated to a new country, questioned your history, you might be able to see yourself reflected in this film.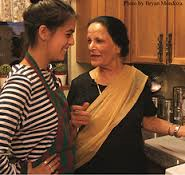 Director Bio
Paisley Smith tells powerful personal stories. She produces and directs virtual reality, kids media, and documentary films in Los Angeles. Her most recent film, "Peace, Daal, & Partition" is a documentary about the Partition of India and Pakistan in 1947, and how those traumatic events have impacted three generations of women in her family. As Paisley explores her family history, she finds that some stories can be openly discussed, while others must be left unrecorded. Paisley is an Associate Producer on "Project Syria," a virtual reality documentary selected for the Sundance Film Festival's New Frontier 2015. A graduate of USC School of Cinematic Arts, Paisley strives to tell powerful stories that inspire others to ask important questions and use their imaginations.
Director's Statement: The Partition of India in 1947 was a terrible tragedy with millions of lives senselessly lost. After tragedy, how does someone begin to see life in a normal way? It is extremely difficult for me to imagine my Grandmother experiencing the tragic events of Partition, the loss of her father, and the subsequent isolation they felt growing up in India without a father. The impact of these events have shaped her life and identity. To me she is someone who is extremely strong, even if she does not recognize it herself. It is equally difficult for me to imagine my mom being bullied as a young immigrant in Canada. To me she is the definition of confident and an independent woman. To imagine her as a child at all is difficult as she rarely talks about her more vulnerable years.
Peace, Daal, & Partition was never intended to be a film about my family, but it took that shape as we began to shoot the film. Traveling to Vancouver to shoot was not a plan. When the opportunity arose, we took the chance. It was during this intense three day trip from Los Angeles that we squeezed in an interview with my mom. The story changed forever. The original pitch for this documentary focused on bringing together survivors from different sides of the Partition line. Over a delicious Indian meal (that I would learn to cook) the guests would be so moved, that any problems would be solved. This idea is now ridiculous to me. I see how flawed it is to try and make change over one dinner, or even in a short film.
While shooting in Vancouver, I resisted making a film about my family, and often steered interviews towards a food related history. The film we ended up making is personal, it's emotional, it's sincere. In a way, it's exactly what I tried to avoid making by focusing on food and history. It is extremely hard to be vulnerable. It's a lot easier to avoid the truth, to be cynical, and to move on without addressing the past. This is the film. It's about my family. I hope by watching it, the audience will connect with our story, and see that it is okay to sit down and talk about difficult topics. It is my hope that anyone with trauma in their family history will be inspired to talk about the issues and maybe even discover how these events are effecting them in the present. Here's to talking about the past and embracing the present. Thank you for watching the film – Paisley