A Vision for Change: A Benefit for HIV/AIDS Work in India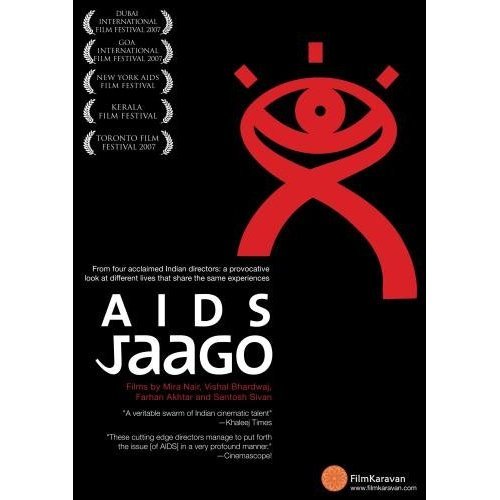 Saturday December 13th, 2008, 7:00 PM – 11:00 PM
Tasveer invites you to A Vision for Change, a benefit event to support HIV/AIDS work in India. This event will feature AIDS JaaGo, a series of four short films produced by Mira Nair's Mirabai production company, depicting the human condition of HIV/AIDS in India. These shorts will be looping continuously throughout the evening on a screen in a separate part of the venue. In the midst of enjoying wine, light food and good company in the main gathering spaces, guests will be welcome to view the films at leisure.
A Vision for Change is free and all are welcome. However, we will be collecting donations for Andril and Positive Rights, two grassroots HIV/AIDS projects based out of Namakkal, Tamil Nadu. 90% of the money raised will go to the support of these organizations, which seek to expand the public's knowledge about HIV and to counter discrimination against HIV+ people. Donation amounts are up to individual discretion, but we hope all who attend will give generously so that we may raise a significant amount for this critical work in India.
If you are interested in attending A Vision for Change please email phiosa@gmail.com and we will add you to the evite (this event is being held in a private home; we are using evite to have an idea of how many people are coming!). All further information regarding location and time will be provided in the evite.
Thank you, and we hope to see you on December 13th!
PS – If you would like to know more about these groups we have chosen to support, please contact Sophia Purekal at phiosa@gmail.com.
Additionally, if you are unable to attend A Vision for Change, but would still like to support this cause, please feel free to mail a check to Tasveer at PMB 970, 1122 East Pike St., Seattle, WA 98122-3934. Please make your check payable to Tasveer, and make sure to write "A Vision for Change" on the memo line of the check.