SIFF Film Center, Seattle – Sunday, October 18th – 12:00 PM
AMONG THE BELIEVERS, Directed by Hemal Trivedi and Mohammd Ali Naqvi, Produced and Written by: Jonathan Goodman Levitt, 2015, urdu / english, 84min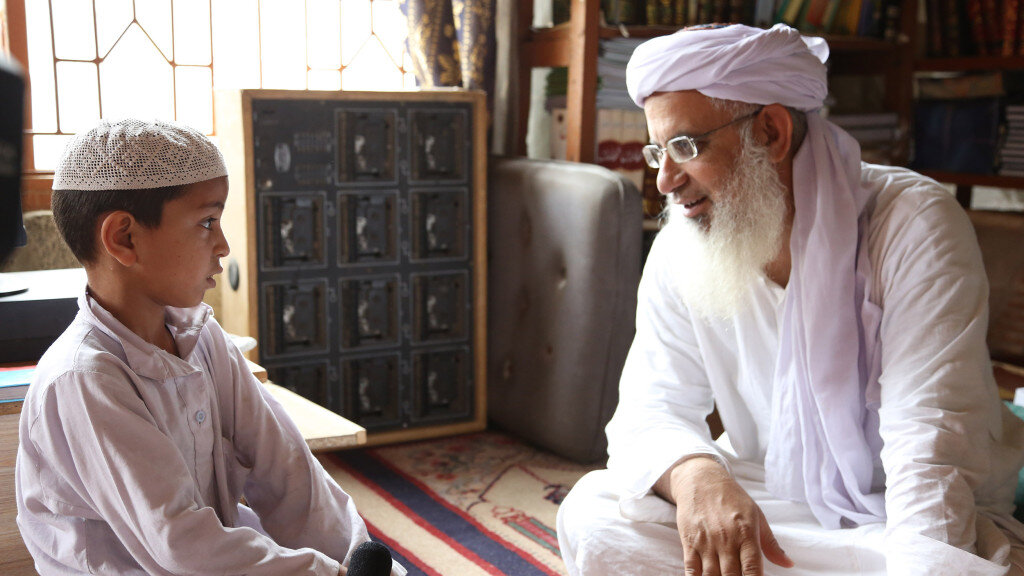 Logline: Among the Believers charts the personal quest of a firebrand Pakistani cleric whose schools are training thousands of children to take part in jihad (holy war).
Synopsis: Firebrand cleric Abdul Aziz Ghazi, an ISIS supporter and Taliban ally, is waging jihad against the Pakistani government with the aim of imposing Shariah law. His primary weapon is his expanding network of Islamic seminaries for children as young as four. Among the Believers follows Aziz's personal quest, and charts the lives of two of his teenage students who are pawns in his ideological war.
An unsettling and eye opening exploration into the spread of the radical Islamic school Red Mosque, which trains legions of children to devote their lives to jihad, or holy war, from a very young age. With incredible access and chilling footage, Among the Believers is a timely and relevant look into the causes that have led to the growth of radical Islam in Pakistan and around the world.
http://www.amongthebelieversfilm.com/
DIRECTOR BIO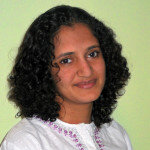 Hemal Trivedi has been a Mumbai and New York City-based documentary film editor/director for over a decade. Her credits include Outlawed in Pakistan (Editor, Emmy 2014, PBS Frontline, Sundance); Saving Face (Editor, Oscar 2012, Two Emmys 2013, HBO/Channel 4); Shabeena's Quest (Director/Editor, Witness, Al Jazeera); Flying on One Engine (Editor, SXSW, IDFA); Laughter (Editor, BBC); When the Drum is Beating (Editor, ITVS, Tribeca 2011); and Beyond Mumbai (Director, Camera & Editor, OWN, 2011 Webby nomination). She has produced and edited over 50 award-winning shorts for Odyssey Networks.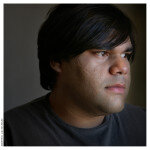 Mohammed Ali Naqvi, Living between Pakistan and New York, Emmy-winning filmmaker Mohammed is a fellow of the National Endowment for the Arts and American Film Institute's Project 20:20 program. His work has received numerous awards, including the Amnesty Human Rights Award and the United Nations Association Festival Grand Jury Award, and has been showcased at the Museum of Modern Art. His documentary credits include Shame (ShowtimeToronto, IDFA, Tribeca), Pakistan's Hidden Shame (Channel 4, NHK, SVT, Sheffield, UNAFF), Shabeena's Quest (Al Jazeera), and Terror's Children (Discovery). Mohammed has produced two narrative feature films, Big River and I Will Avenge You Iago, starring Giancarlo Esposito and Larry Pine, and recently directed the narrative short Happy Things in Sorrow Times. Mohammed is also the founder of MuNan Pictures, an independent production house which has developed programing for Showtime, Channel 4, NHK, Al Jazeera, SVT, CNN, MTV, Current TV, New York Times Television, and has recently worked with Oprah Winfrey's Harpo Productions.
Directors' Statements
Producer/Director Hemal Trivedi: Upon losing a friend in the Mumbai terrorist attacks of 2008, I sought to understand the root cause of these attacks that were carried out by Pakistanis. After careful study, I realized that ordinary Pakistanis are themselves victims rather than perpetrators. The same extremist elements who carried out the attacks in Mumbai are actually terrorizing their own people on a daily basis, and the country's very survival is at stake. I started filming in Pakistan in 2009.
Director Mohammed Ali Naqvi: Like many of the children in our film, reading the Quran was compulsory for me growing up in a religiously conservative Pakistan. And like them, I could read the script and sound out the words, but I had absolutely no idea what I was reading. What I knew of Islam was filtered through maulanas (clerics), and I found their teachings limited and shallow. Ultimately, as a reactionary stance to the ideological force-feeding, I compartmentalized my religious upbringing and made my way to the U.S. for college. It wasn't until I moved to New York right after college – and personally witnessed the 9/11 attacks – that was I forced to face my own religious narrative. Many of my films, for this reason, mirror my own spiritual quest. Among the Believers, for me, will always represent my path to reconnecting with God and a faith that I had abandoned long ago.
RECLAIMING PAKISTAN, 2015, Lisa Donato, Urdu, 8:15min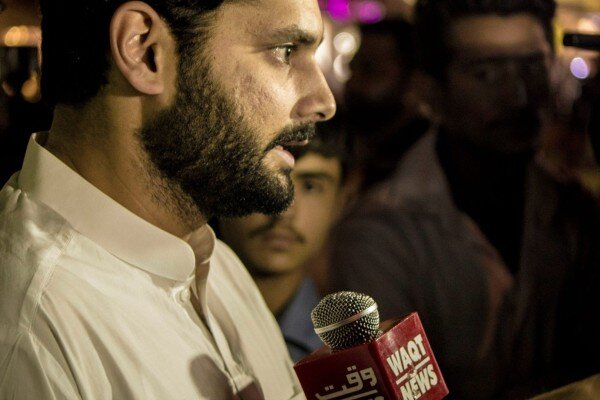 Synopsis: A civil rights activist, Mohammad Jibran Nasir, sparks a social revolution after almost 140 children were killed in the Peshawar Army School tragedy.
A short documentary that sheds light on the consequences of extreme religion and terrorism in Pakistan and offers hope to the nation's seemingly bleak reality. Narrated by Pakistani actress Fawzia Mirza, the film features interviews from founders of the organization Pakistan for All and footage from their protest efforts.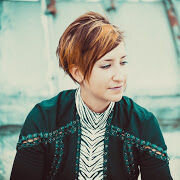 DIRECTOR BIO
Lisa Donato was born into an Italian-American family of storytellers, and earned her early laughter obsessively re-enacting Saturday Night Live skits for an audience of appreciative classmates. After graduating from Montana State University, she channeled her creativity into advertising, producing shoots for commercial marketing campaigns across the country for national brands. This experience would serve her well when she chucked the successful career to pursue the dream of bringing her own stories to life.