CC3 Room: Cascadia College, Bothell, Sun, Nov, 2nd, 12:00pm
An American In Madras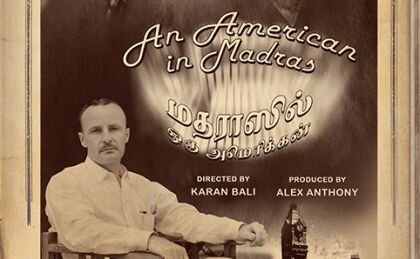 An American in Madras primarily traces American-born filmmaker Ellis R. Dungan's years in India. Dungan made India his home from 1935-50 and became a celebrated director in the Tamil Film Industry based in South India.

India/2013/80mins
Director: Karan Bali
English with English subtitles
Karan is an alumnus of Asia's Premier Film School, The Film and Television Institute of India (FTII), with specialization in Film Direction (1992). He is based in Mumbai, India and has directed various documentaries that have mostly been telecast on Indian Televison besides being the first AD on two feature films – Everybody Says I'm Fine! (2001) and Matrubhoomi (2003). He is also the Co-Founder and Content-in-Charge of Upperstall (http://www.upperstall.com) – a site that takes a serious and analytical look at Indian Cinema.
2. Bhopal 84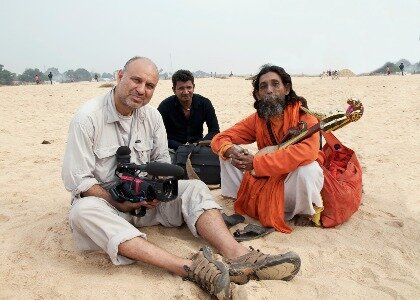 On the night of December 2, 1984, forty-three tons of toxic gases leaked from massive storage chambers within Union Carbide's Bhopal plant into the surrounding city, killing thousands overnight. Mr. Musharraf fled with his family and neighbors to safety. Two days later he returned to ground zero in Bhopal, moved to record with his 'wedding camera' everything he observed in the first days after the disaster. Fearing arrest and confiscation from Indian authorities, he kept the tapes for over twenty years without showing them to anyone.

India/5mins/work-in-progress
Director: Nadeem Uddin
Hindi & English with English Subtitles
Nadeem Uddin has been a  director, editor and producer and cinematographer of international documentary films for almost twenty years. He is the Producer-Director-Camera for the feature-length Kumbh Mela: Songs of the River (2004), and was a Co-Producer on the award-winning CBC- NFB production, Bhopal: The Search for Justice. He has been Producer, Director, Camera for visual anthropology, industrial, educational projects, media campaigns and museum installations. His films have been broadcast in Canada, India, Spain, Brazil and the USA. He runs an independent documentary production company with his producing partners from major broadcasters globally.  Currently he is directing Bhopal 84, a story within a an event described by the unseen rare video footage shot by a wedding videographer on the gas leak which occurred in Bhopal, India in 1984.
Links