Roxy Cinema, Renton, Sun, Nov 9th, 12:00pm
Are You Listening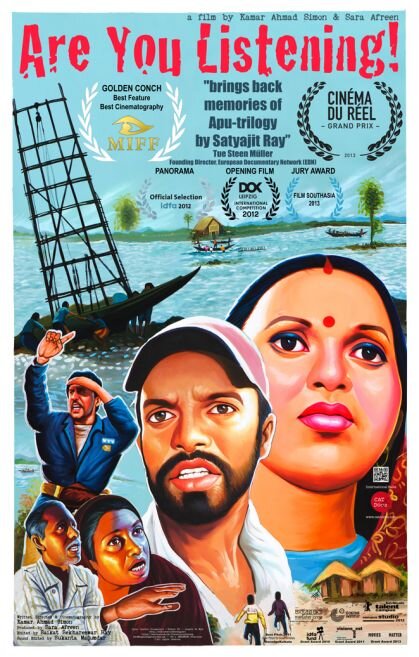 By the coastal belts of Bangladesh, in a small village named 'Sutarkhali', Rakhi lives with her man Soumen (32) and their son Rahul (6). Fighting against all the odds of the woods, along with around 100 families, they cultivate the land for generations.
On May 25, 2009 when Rahul is only 4 years old, a tidal surge hits the coastal belts of Bangladesh. For Rakhi, Soumen and Rahul life is not the same anymore. 'Are You Listening!' is about Rakhi's hope to ensure a dignified future for her son Rahul. It's about her jobless husband Soumen's frustration for failing to provide for his family and about a community's struggle to get back the land they have lost!

Bangladesh/2012/90mins
Director: Kamar Ahmad Simon
Bengali with English subtitles
Kamar was born and brought up in a traditional Islamic family in Old Dhaka. Suffocated by the conservative social structures that characterized his childhood, he found an escape in films, when he came across masterpieces like 'Bicycle Thief', 'Cinema Paradiso', 'La Doce Vita', and 'Dreams' in local festivals. With no film school in Bangladesh, he enrolled into architecture to pursue his childhood dream of becoming an architect. After his graduation, he started his career in advertising as an art director. After seven years,Kamar quit a rewarding career,and joined TarequeMasud (1955-2011), the only Cannes award-winning director (The Clay Bird, 2002) from Bangladesh, as the Chief AD for his unfinished mega-period, 'The Paper Flower'.
'Are You Listening!' is Kamar's first feature documentary. It is the first Bangladeshi film ever to be invited to the 'main international competition' and the 'opening film' of Dok-Leipzig 2012. IDFA, the largest docu-fest in the world, invited the film to its non-competitive section, and it was the first ever film from Bangladesh to participate in the 'Campus Studio' of Berlinale Talent Campus. Kamar's first feature script 'Silence of the Seashell', has been awarded by the Goteborg International Film Festival. It is the only non-European script to take part in EAVE Producers Workshop 2012.
To promote a passion for Independent Film-making, Kamar has initiated a number of national and international film festivals and workshops. He is the founder of 'Filmy-Bahas' – an active email group of filmy dialogue, discussion and debate in Bangladesh. Kamar is one of the very few local filmmakers who regularly contribute to local publications.
Links
http://www.film-areyoulistening.info/synopsis.htm
http://vimeo.com/channels/areyoulistening
Accolades
Grand Prix, 35th Cinéma du Réel, Paris, France 2013
Jury Award, Film South Asia, Kathmandu, Nepal 2013,
Golden Conch for Best Documentary, Mumbai International Film Festival (MIFF) 2014
Best Cinematography Award, Mumbai International Film Festival (MIFF) 2014
Hole In The Wall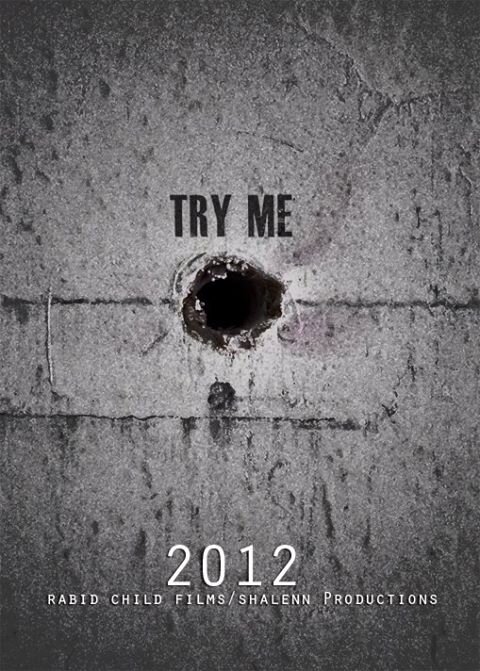 A cobbler starts his daily routine sitting beside a wall in the town. He never knew what happens beyond the wall. He realizes that there is a smoke flows out through a tiny hole on the wall. Other side of the wall a young lover waiting for his beautiful girl friend. He smokes a cigarette and been so concern about his own environment he blow out the smoke through the tiny hole of the wall to the other side. The beautiful girl walks beside the wall towards her man and she throws away the bubble gum she was chewing over the wall to the other side. The cobbler's beloved wife brings the lunch to cobbler and accidently steps over the bubble-gum fallen on the pedestrian. She fell down and hit her head on the pedestrian. The cobbler runs to his wife and he doesn't know that the burning cigarette is fallen in to his pants over the wall. Did you hear the scream?

Sri Lanka/2014/6mins
Director: Sumudu Athukorala
English
Sumudu Athukorala graduated as an Architect from University Moratuwa in Sri Lanka. Meanwhile He successfully completed the one year Film Diploma in National Film Corporation in year 2005 Sumudu Athukorala directed five short films and one mo-film. He was a fellow in Asian Film Academy of Busan film festival in 2011. There he did the role of production design in the short film The Keeper which was a production of Asian Film Academy. He is currently working as an Architect and held his first Photography and poetry exhibition in Colombo June 2012. Hole in the wall is one of his latest short films.
Links
http://vimeo.com/105623245