Northwest Film Forum – Saturday, October 7th – 12:00 PM
ARIFA: A young woman faces a crisis in her life when her escalating feelings for the intriguing but evasive 'professional gamer,' Riccardo, coincide with the reappearance of her estranged black market tobacco-peddling father, Hameed.
Presented in partnership with the Pakistan Association of Greater Seattle (PAGS) and the Citizen's Foundation.
Arifa, Sadia Saeed, 2016, English, 91 min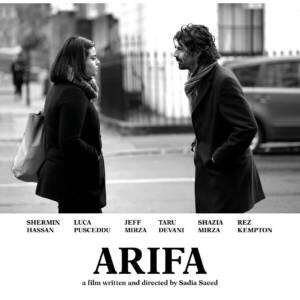 An off-kilter, darkly funny story of a young British-Pakistani woman navigating her way through life, Arifa is the insightful, original and authentic debut from filmmaker Sadia Saeed. Arifa (Shermin Hassan) is a woman still finding her way in the world. Unlucky in love, things scarcely seem to improve when she becomes entangled with mysterious 'professional gamer' Riccardo. Just like the other men in her life–namely her absentee, bootlegging father Hameed–evasiveness and commitment issues are everywhere. As she unpicks the issues she encounters in her life, helped in part by her counsellor Shabana (Shazia Mirza), Arifa will find herself growing up, and realising that things don't always turn out as you might expect, in this striking, confident debut feature.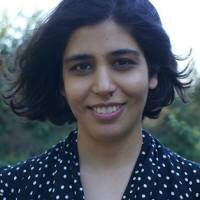 Director Bio
Born in Pakistan, Sadia left to live in Australia with her family when she was six. While studying for her degree at the University of New South Wales, Sadia began to write and produce films. In 2007, Sadia produced and edited a documentary film for The Urdu Society's Mushaira, an annual Urdu poetry recital held in Sydney which featured the work of acclaimed Pakistani poet Ahmed Faraz among other Urdu poets. Sadia's next short film Inheritance was commissioned by Information & Cultural Exchange (ICE) and produced by award-winning filmmaker Amin Palangi. Sadia's recent short film is the 18 minute long Aleeza and Harriet which has been accepted for distribution by leading short film distribution company Shorts International.Sadia's comedy play The Deported was selected for performance by Kali Theatre Company and was performed at the Tristan Bates Theatre in London in January 2016.