Mobius Hall, Screen I – Saturday, October 12th – 3:00 PM
Celluloid Man, Shivendra Singh Dungarpur, 2012, English / Urdu, 150 min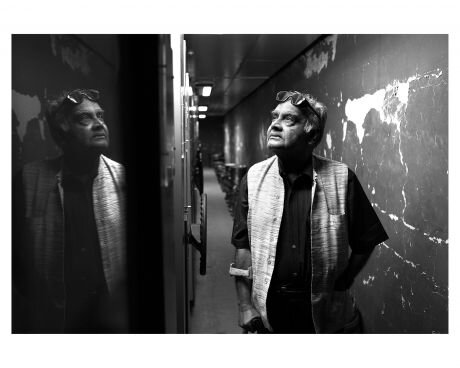 Award-winning director Shivendra Singh Dungarpur celebrates India's film heritage in this masterful documentary about the rise of the National Film Archive of India and its obsessively passionate founder P.K. Nair.
In this masterful tribute to Indian film heritage, Shivendra Singh Dungarpur artfully weaves together dazzling archival footage with new material to illuminate the contributions of film archivist and conservationist P.K. Nair. In the mid-twentieth century, many countries created national film archives; it was not until 1964, that Nair took the task upon himself and founded the National Film Archive of India. Since then, over 12,000 films have been preserved in the archive, and the quest for cinematic conservation has become Nair's lifework. In the past 40 years, the archive has grown increasingly dilapidated, and Nair's former office is in effect a junkyard, suggesting a climate that is apathetic to the importance of a preserving film history. Nonetheless, Nair remains obsessively passionate about his work. Director Dungarpur worked tirelessly for permission to film Nair, the archive, and interview the scores of Indian filmmakers and directors who have been influenced by Nair's commitment to film history, in what is ultimately a love song to Indian films of the 20th century and their champion, P.K. Nair.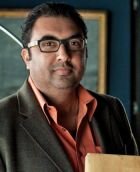 Director Bio
Shivendra Singh Dungarpur is a filmmaker, producer, film archivist and restorer. He is the founder of Dungarpur Films (2001) based in Mumbai, India, under whose banner he has directed over 400 commercials and produced documentaries and short films.He belongs to the royal family of Dungarpur State that still has its family seat in Dungarpur, Rajasthan and is the nephew of the late Raj Singh Dungarpur.  He was first introduced to cinema by his maternal grandmother, Usha Rani, Maharani of Dumraon. He is an alumnus of The Doon School in Dehradun and went on to do a degree in History (Hons) from St. Stephen's College, Delhi. He came to Mumbai soon after to begin his career in film as an assistant director to his mentor, writer-lyricist and director, Gulzar. Subsequently he enrolled in the Film and Television Institute of India (FTII) at Pune to study film direction and script writing. He graduated from the Institute in 1994.
His most recent project, which also happens to be his first feature length film, is the 2012 documentary Celluloid Man, a film about P.K. Nair, India's film archivist who established the National Film Archive of India.
Accolades
The film has won two National Awards at the 60th National Film Awards, including Best Historical / Biographical Reconstruction Film and Best Editing
Here and Away, Meena Nanji, 2012, Hindi, 11 min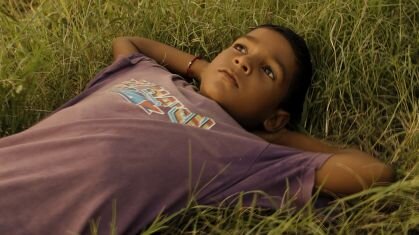 Here and Away is a boy's experience as he contemplates the world he was born into, the wonder and mystery of nature, the confusion of changing times and people, and the possibilities of the future.
This short is inspired by a short story by Franz Kafka. It depicts a boy, Ravi, living in a village in India that sits on the cusp of an urban landscape. Ravi contemplates the world he was born into, the wonder and mystery of nature, the confusion of changing times and people, and the possibilities of the future. The film is intentionally shot very simply and without a linear dramatic narrative. Rather, it evokes feelings of wonder and captures passing moods and moments of becoming, leaving Ravi with unanswered questions, rather than any resolve.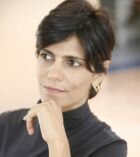 Director Bio
Meena Nanji is an award-winning film/video maker, known for her experimental and documentary work, which has been recognized by the Rockefeller Foundation, the National Endowment for the Arts, Paul Robeson Fund, Women in Film Foundation, Center for Asian American Media, among others. Her work has won numerous awards and has screened at film/video festivals as well as broadcast on television internationally.
Accolades
Stellar Selection (Narrative), Black Maria Film/Video Festival 2013
Best Experimental Short, Oaxaca FilmFest 2012
Award of Merit, Lucerne Int'l Film Festival 2012
Nomination for Golden Reel Best Short Film Award at Los Angeles Asian Pacific International Film Festival, Los Angeles 2013