Carco Theater, Renton – Sunday, October 15th – 3:00 PM
DOBARA PHIR SE: The unlikely love story of soulmates who just can't seem to be in the right place at the right time for the right reasons. Director Mehreen Jabaar and star Adeel Hussain will be in attendance.
COLA: A young man ventures out to perform the last rites of his mother, and finds himself in search of an elderly man, with surprising results.
Presented in partnership with the Pakistan Association of Greater Seattle (PAGS).
$25 Regular | $20 Student/Senior (with ID)
$20 Early Bird (through 9/30)
Spend the last morning of TSAFF enjoying breakfast and great conversation with our visiting filmmakers, including Mehreen Jabaar and Adeel Hussain from Dobara Phir Se.
October 15 | 11am | Shalimar Restaurant, Seattle | $35
Dobara Phir Se, Mehreen Jabbar, 2016, Urdu, 126 min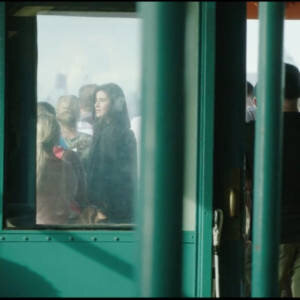 Hammad, an architect, falls for Zainab the first time he sees her on a ferry–little does he know that 'love at first sight' has a lot more in store for him than he bargained for. What follows is the story of a defiant relationship tested by time and circumstances. The journey teaches Hammad and Zainab that romance does not guarantee happiness, that relationships require unexpected sacrifices, and that love will find its own way if set free.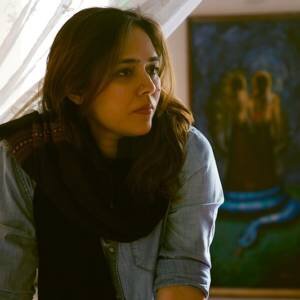 Director Bio
Mehreen Jabbar is a Pakistani-American director and a 20-year veteran of the industry. with a prolific career as a Director/Producer. Her gritty, hard-hitting films and TV series for Pakistani and South Asian television have earned her both critical and commercial success. She has also made a number of narrative shorts that have been screened internationally in film festivals as well as on TV.
Jabbar has been a member of the National Board of Film Censors in Karachi, a founding member of the KaraFilm Festival in Karachi, Pakistan, and a founding member of the NGO WAR (War Against Rape). In 2012 she was invited to be a directing mentor at the Maisha Film Lab, a non-profit training lab in Uganda founded by director Mira Nair. She is the recipient of several awards for her work and has served as a jury member in many local and international film festivals.
Press & Awards
Dobara Phir Se is a journey of love and friendship – The NewsDobara Phir Se trailer will leave you wanting for more – The Express TribuneDobara Phir Se has a lot going for it – Dawn ImagesDobara Phir Se is Pakistan's 'Young and Restless' – The Gulf News
Cola, Abhay Raha, 2017, English / Hindi, 13 min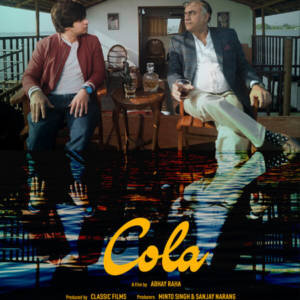 A young man ventures out to perform the last rites of his mother, he finds himself in search of an elderly man, a conversation ensues once he finds the man and they realise their connection and become closer than ever before.
Director Bio
Abhay Raha has been working in the advertising and film industry for about ten years now. From being in production to being an assistant director and now a director, his journey in the industry has involved a large learning curve, which has honed him to comprehend the little details that go into delivering fine projects. In his work Abhay seeks to create films that deliver the vision of the brand in the most innovative, precise, and efficient manner.
His urge to explore new avenues and further excel in his skills led him to work on big projects with the likes of Excel Entertainment, Fox Star Studios, and Dharma Productions with legendary directors and team of specialists in India and abroad.