Seattle University, March 25th, Sunday, 12pm-2pm
Community Speaks 2018: Immigration Issues
Do you have a story to share about immigration and visa issues? If so, this is your moment! During this 13th year of Aaina, Community Speaks (CS) is providing a platform for you to speak up about issues of immigration in the current political environment.
During its first year, the Trump administration methodically put in place a series of bureaucratic barriers that could significantly reduce opportunities for foreigners to come to the United States legally. Among the actions taken during 2017: Imposition of a much-challenged travel ban suspending the entry of nationals from certain Muslim-majority countries, cuts to refugee admissions, and increased scrutiny for visa applicants.This year's CS forum is the perfect platform for you to come broaden the dimensions of debate on this issue, while also perhaps getting your questions answered and raising your voice in the community.
We are also happy to accommodate people who would like to share their story but wish to remain anonymous.
Register here or visit us on Facebook.
For more information, contact Smita Soans at smisoans@yahoo.com.
This program will be moderated by two area attorneys: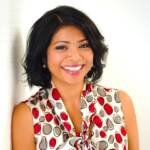 Tahmina Watson is an immigration attorney and founder of Watson Immigration Law in Seattle Washington. She was a practicing barrister in London, UK, before immigrating to the United States herself. While her practice includes investor, family and employment-based immigration, she has a strong focus on immigrant entrepreneurs and start-up companies. She is a frequent speaker, author, and blogger on immigration law matters. Tahmina is an Adjunct Fellow with the Niskanen Center, a policy think tank in Washington, DC.  A passionate advocate for immigration reform, she is the author of "The Startup Visa: Key to Job Growth & Economic Prosperity in America".  She is also the talk show host of "Tahmina Talks Immigration." You can reach her at info@watsonimmigrationlaw.com and visitwww.watsonimmigrationlaw.com to learn more.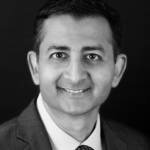 Akshat Divatia is an attorney at Harris Bricken in Seattle. He excels in providing diligent advocacy and simplified immigration solutions to budding entrepreneurs, established companies, and growing families. He represents clients in employment-based matters, including visas for investors, specialty occupation temporary workers, intracompany transferees, and religious workers, and family-based for spouses, parents, fiancé(e)s, and visitors, as well as assistance with permanent residence and naturalization. Akshat emigrated from India and is a naturalized United States citizen. He has lived on four continents and speaks five languages: English, Gujarati, Hindi, Spanish, and Catalan. He is a member of the Rotary Club of Bellevue, a former board member of the South Asian Bar Association of Washington, and a pro bono attorney for the Eastside Legal Assistance Program.
While they will be unable to provide legal advice during this event, they can offer guidance and suggestions for next steps.