SIFF Film Center, Sept 29th, Sunday, 5:30PM
Film: Coral Woman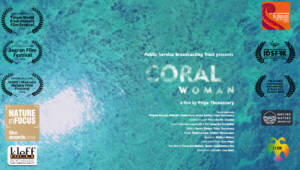 Coral Woman is a filmmaker's journey with Uma, a certified scuba diver, exploring the underwater world and the threat to coral reefs of the Gulf of Mannar, India. Born in a traditional family in Tamil Nadu, 53 year-old homemaker Uma has been trying to bring attention to this alarming environmental issue through her paintings. It is, in fact, these corals that inspired Uma to learn how to swim, dive, and paint in her 50s.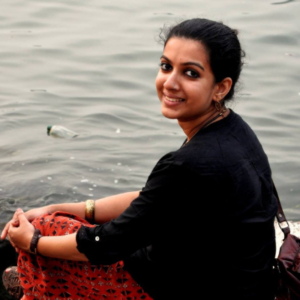 Priya Thuvassery | 52min | 2019 | India
Filmmaker: Priya Thuvassery
Priya Thuvassery is an independent filmmaker based in New Delhi, India, and has had the experience of directing, producing, and editing documentary films and television programs for New Delhi Television, Fox Traveler, National Human Rights Commission of India, Films Division of India, Public Service Broadcasting Trust, and Khabar Lahariya.
She has fundraised, directed and edited several documentaries: Khanabadosh, My Sacred Glass Bowl and Survey Number Zero. Coral Woman is her first feature-length documentary film.
Short Film: Shit One Carries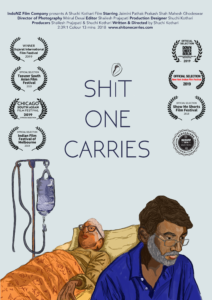 Avi, 45, returns home to India from California to care for his father. Unlike the warmth his father shares with his caregivers, the father and son's relationship is prickly. One afternoon when the attendant is unavailable, Avi must deal with his father's diarrhoea. A desperate Avi realises that he must let go of his own crap before he can deal with his father's shit.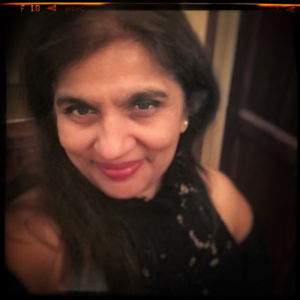 Shuchi Kothari | 14min | 2019 | India
Filmmakers: Shuchi Kothari
Shuchi Kothari is a Kiwi-Indian filmmaker based in New Zealand. She has written and produced award-winning films (Firaaq, Apron Strings, Coffee & Allah, Fleeting Beauty) that have screened at over 100 international festivals including Venice, Toronto, BFI, Telluride, Cannes and Busan. She teaches Screen Production at the University of Auckland. Among other projects, she's currently writing an animated feature screenplay set in USA and Japan.
Shit One Carries is Shuchi's fictional directorial debut.
Short Film: Soch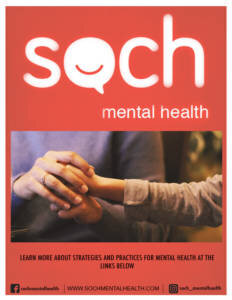 This Public Service Announcement is a narrative short about a single Indian mother who does the best she can to take care of her daughter despite her anxiety attacks. One day after school, at the daughter's request, they go to an upscale ice-cream store where the mother has a panic attack while ordering. The daughter picks up on her mother not feeling well. Later at home, she approaches her mother and asks her if she's feeling okay. The film ends with: "Take care of your mental health like you take care of your children."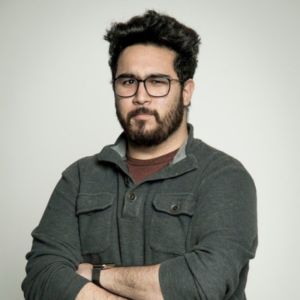 Varundeep Singh Chawla | 3min | 2019 | Canada
Filmmaker: Varundeep Singh Chawla
As a young filmmaker growing up in India, Varundeep's journey into motion pictures started with filming and editing homemade videos at the age of 15. By 22, his passion for film and expanding his knowledge and experience would take him halfway across the planet, where he would study every aspect of filmmaking at Humber's Film and Television Production Program in Toronto, Canada. After opening up the conversation about his own mental health concerns to his family, his aim has been to extend the discussion to his community and break the stigma against mental health. Varundeep hopes to make a positive impact in the world in every project he undertakes.
Short Film: The Seal
The Seal is a psychological thriller about a woman's journey of healing from trauma. It's about the battle between the mind that wants to forget, and the body that remembers.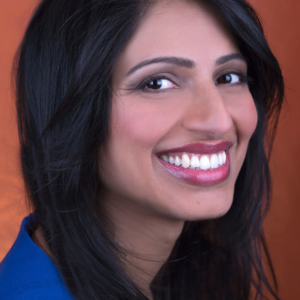 Richa Rudola | 16min | 2019 | United States
Filmmaker: Richa Rudola
Richa is an award-winning NYC-based filmmaker.  Her first short film, Taaza Khoon (Fresh Blood), won 7 awards across 27 film festivals, eventually picking up distribution by Shorts TV India. Richa's scripts have been shortlisted for Oscar-qualifying festivals such as HollyShorts Film Festival, Nashville Film Festival and have received accolades from ScreenCraft Film Fund, Shore Scripts Film Fund, and Ocktober Film Festival. She was selected as 1 of 50 film directors from across the world for the Shore Scripts' Directors Roster. Her film writings have appeared on Static Mass Emporium, a UK-based independent film publication. Richa is a strong proponent for increasing diversity in storytelling and serves as the Vice President of Development for NYC Women Filmmakers, a non-profit organization dedicated to supporting women in film.
Short Film: Cul De Sac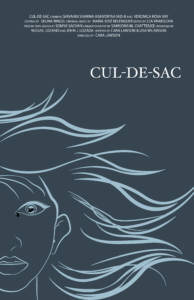 On the morning of her annual Memorial Day barbecue, a young mother, Jiya, is threatened by tormenting symptoms of postpartum psychosis. Overwhelmed, she tries to suppress the sense of dread as her mental state worsens, but her sense of reality begins to deteriorate when the final guest arrives–her mother.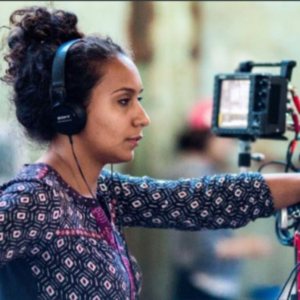 Cara Lawson | 13min | 2019 | United States
Filmmaker: Cara Lawson
With a background in behavioural psychology, Cara Lawson moved to study directing at Columbia College Chicago in 2011. Beginning in fall 2015, Lawson attended the AFI Conservatory to study directing. After the first year's portfolio review, she was awarded a full-tuition scholarship. Lawson's passion is to delve into other worlds. Whether it's another planet or time period, her goal is to engage audiences in new experiences with emotionally rich and vibrant characters. Her work is heavily researched and she works to use her multi-ethnic background to fuse different cultures together and showcase diversity.