CoSAFF 2020 JURY MEMBERS
Fiction Features Jury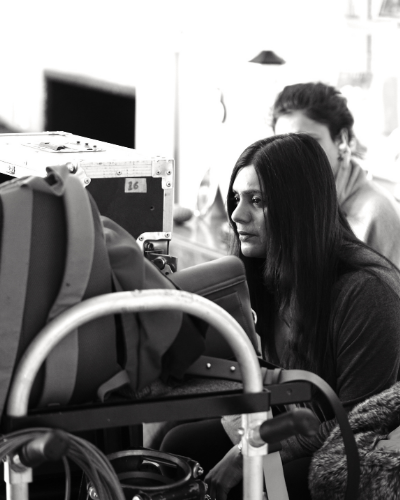 Anu Menon
Anu grew up in New Delhi and like every supposedly 'high-achieving' Indian kid, dutifully went to a top Engineering college to get a degree. As a first step of rebellion, she joined Advertising after graduation, spending the next decade in leading Advertising Agencies, including a three-year stint based in Singapore which took her from Vietnam to China to Myanmar, collecting invaluable insights that would prove very handy in later life. After an epiphany in the middle of a tedious corporate conference, Anu decided to go to film school in London. She graduated in 2007 from London Film School with a rare distinction. Her LFS graduation short films "Ravi Goes To School" and "Fock Helen and Harry" travelled to many film festivals receiving critical acclaim. She then made her first feature film, a romantic comedy called London Paris New York, produced by Fox Star Studios. It was released in March 2012 in India to commercial and critical success. Her second feature film, Waiting, stars Naseeruddin Shah, one of the most revered actors in Indian cinema. It premiered at Dubai International Film Festival in December 2015 and was released in India in May 2016 to great reviews. She directed Season 1 of Four More Shots Please, the most watched show on Amazon Prime India currently – a show that celebrates the highs, lows and sexual adventures of four female friends in Mumbai a la Sex and the City. Her third feature, Shakuntala Devi, starring the Indian superstar Vidya Balan, is based on the spectacular life of an Indian female mathematician, and released worldwide on Amazon Prime on July 31st 2020 to both critical acclaim and abundant audience love.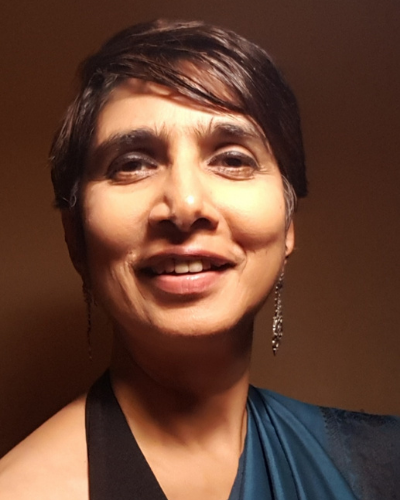 Meenakshi Shedde
Meenakshi Shedde is South Asia Delegate to the Berlin Film Festival, and independent film curator/programmer, based in Mumbai. Winner of India's National Film Award for Best Film Critic, she has been on the jury of 20 international film festivals, including Cannes, Berlin and Venice. An experienced Script Mentor, she is on the selection team of the film fund of a top US film festival, and has written for/ edited 18 books, mainly on cinema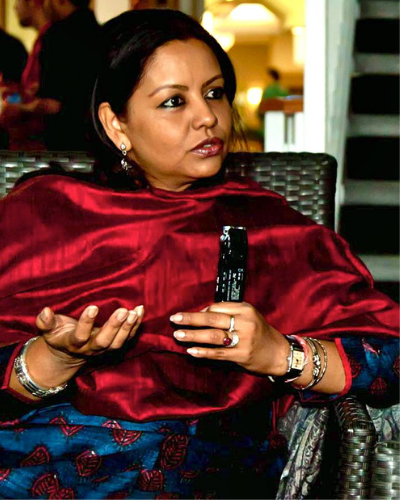 Sangeeta Datta
Sangeeta Datta is a writer-film/theatre director-singer working between India and UK. She is director of the arts company Baithak UK which promotes, dialogue, debate and new work from performing arts, literature and film. In 2020 during the lockdown period, Baithak was the first South Asian platform to offer a five part digital concert series Connect in April. Baithak produced a music video.Those were the days, of a Tagore translation by Javed Akhtar and featuring leading artists Shankar Mahadevan, Kaushiki Chakravarty, Soumik Datta, Patricia Rosario for fundraising for covid safety and migrants support in India. She also curated the Connect Monsoon edit in August. She is curating and presenting a conversation series My Life My Art which featured Shabana Azmi, Muzaffar Ali/ Meera Ali, Shonali Bose and Zoya Akhtar.
Documentaries Jury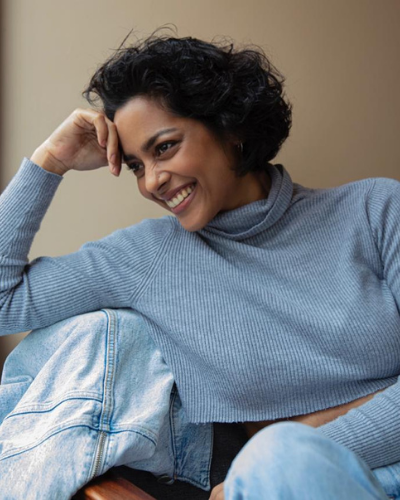 SHAHANA GOSWAMI
Shahana Goswami is an actor who started her career in the Indian film industry and has subsequently worked in many international projects. She's known for her performances in Rock On!! , Firaaq, Midnight's Children, Under Construction and more recently A Suitable Boy. After a four year stint in Paris, Shahana is now based out of Mumbai and will be seen playing leading roles in her upcoming web shows Bombay Begums (Netflix) and The Last Hour (Amazon).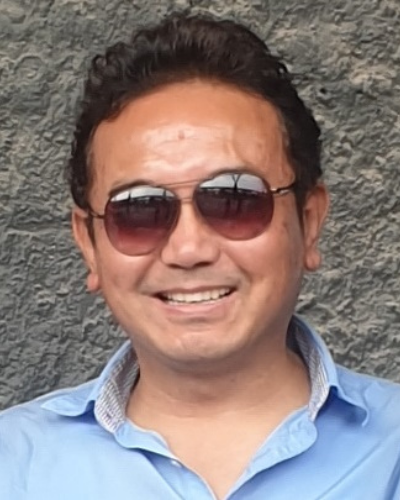 Tsering Rhitar Sherpa
Born in Nepal, Tsering Rhitar Sherpa studied Mass Communication at the Jamia Millia Islamia in Delhi from 1992 to 1993. His 1997 film & quote The Spirit Doesn't Come Anymore & quota documentary film profiling an old Tibetan shaman earned him the Best Film Award in FILM SOUTH ASIA – festival of South Asian documentary films, and Best Indigenous Filmmaker of the Year at ParnuAnthropological Film Festival, Estonia. In 2000, he made MUKUNDO (Mask of Desire) (1hr. 45 mins) A feature film in Nepali, a co-production of Mila Productions (P) Ltd. and NHK (Japan Broadcasting Corporation), which was widely shown in International Film Festivals, and was Nepal's Official Entry for Academy Awards (OSCAR) in Best Foreign Language Film Section in 2000. In 2006, he produced and directed KARMA – a feature film about two Buddhist nuns who are sent out from their nunnery in the remote Mustang region, to track down an elusive businessman and recover the nunnery's money loaned to him, for a grand prayer that the nunnery has to perform. Karma went on to be screened in many international film festivals. He then made a Nepali feature film UMA and a 13-part TV series SINGHA DURBAR – a political drama about leadership and governance, which proved to be a landmark show in the Nepali TV scenario. He also produced KALO POTHI (2015) and SETO SURYA (2016) both of which went on to be screened in the most reputed international film festivals, won awards and garnered much critical acclaim. Tsering continues to make feature and documentary films through his company Mila Productions.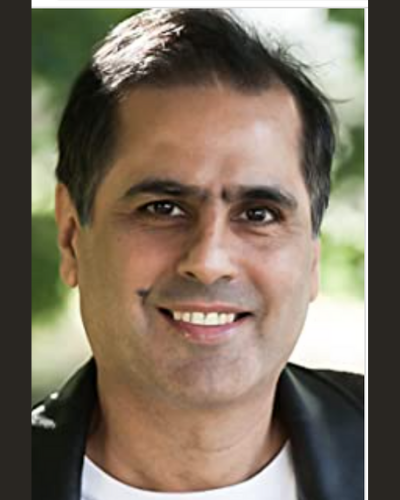 MANU CHOPRA
Manu grew up in Juhu, Mumbai – where most A-list Bollywood stars lived. But he dreamed of making movies in North America and people laughed at him when he said he'd make it happen one day. He's here now and already has two Canadian No. 1 movies under his belt.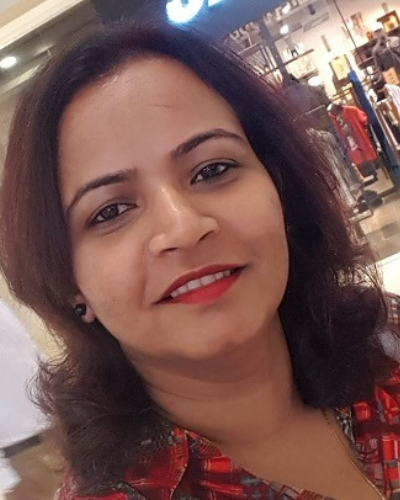 KRISHNA RAMASWAMY
Krishna Ramaswamy – I am a scientist by training, with a great love for films. I have lived in the US and India. While volunteering for IFFLA and DCSAFF, I developed a deep appreciation for short films and documentaries made by the fabulously talented and often independent artists from South Asia.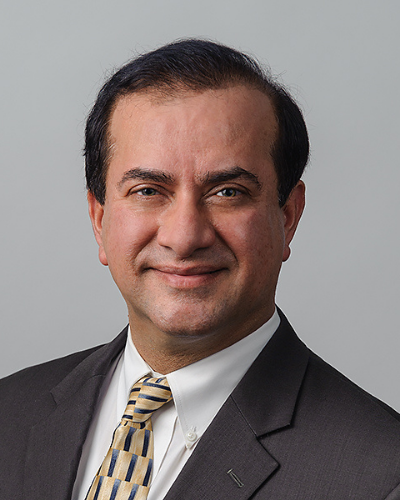 Shirish Nene
Shirish Néné has served on the jury of the DC South Asian Film Festival every year since 2016, and can regularly be seen at this and other film festivals in the larger metropolitan area.  A brief training period with noted Indian dramatist Badal Sircar, started a love for the visual and auditory story telling arts spanning almost forty years, and expanded from the stage to large and small screens.  This passion is a family affair today, finding expression in audition workshops with his daughter an LA based actress, and film-making with a son training to be a film director in Virginia.  Most recently he and his wife have joined DC Storytellers a dedicated band of moviemakers in the DC metro area.
Short Film Jury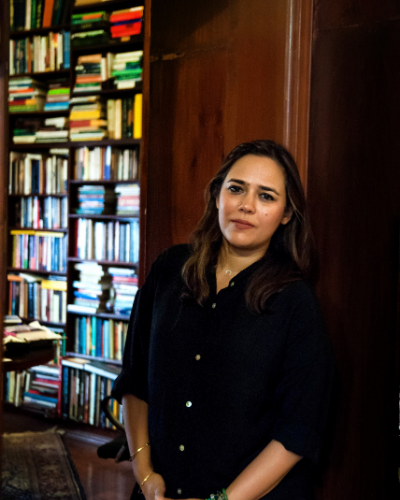 MEHREEN JABBAR
Mehreen is an award-winning and critically acclaimed director and producer with an extensive two-decade-long career with 2 feature films, 16 TV series, 11 TV films, and multiple shorts and medium-length films for television to her credit. Her 1st feature film, 'Ramchand Pakistani' premiered in competition at the Tribeca Film Festival in 2008. It was awarded the FIPRISCI Prize by the International Federation of Film Critics, the Satyajit Ray Award at the London Film Festival and was screened at MOMA in New York for a week-long run. It was released theatrically in India, Pakistan & the UK with digital distribution in the US. Her 2nd feature film 'Dobara Phir Se' filmed in New York and Karachi had a theatrical release in the UK, USA, the UAE, and Pakistan in 2017. It was also showcased at the Seattle South Asian Film Festival, the Chicago South Asian Film Festival and the Issaquah International Film Festival, Seattle. Her short feature, Lala Begum produced by Zee India won Best Screenplay at the DC South Asian Film Festival & Best Film at the PIFF Festival. She is a founding member of the KaraFilm Festival & the NGO WAR (War Against Rape). She is the recipient of several awards for her work & has served as a jury member in many local & international film festivals. She has been a directing mentor at the Maisha Film Lab in Uganda – a non-profit training lab founded by director Mira Nair and recently completed post-production on an 18 episode web series for Zee5, India. Mehreen lives in Brooklyn, New York.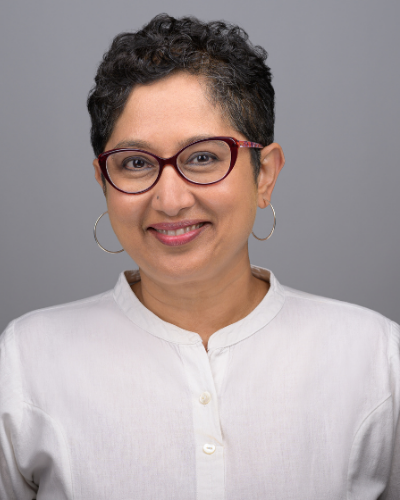 ARUNA RAO
Aruna Rao is the proud mother of a transgender child who is dedicated to creating a loving, inclusive world for LGBTQ+ people. Aruna is the founder of Desi Rainbow Parents & Allies, an organization dedicated to creating awareness of gender and sexual diversity. She also serves on the national Board of PFLAG.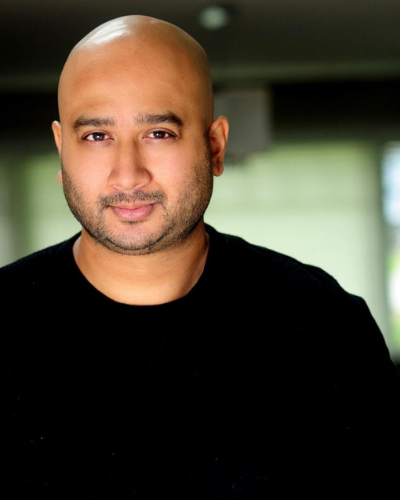 BIM NARINE
Casting for over 15 years Bim Narine has brought his skills to dozens of feature films, television movies, episodic series, music videos, reality series, and short films and hundreds of commercials. By working on a variety of projects throughout the years, and collaborating with some of the busiest and most respected names in the industry, he has been able to effectively determine the best solutions to cast the right people, and make the casting process more efficient and streamlined for all involved.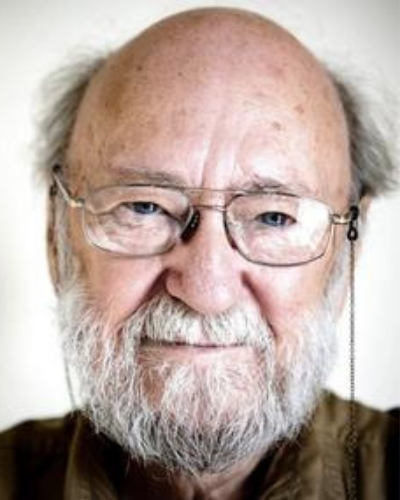 Rock Demers
Rock Demers is Founder (in 1980) and President of "Les Productions La Fête" and creator of CONTES POUR TOUS, a series of 24 films for children. Rock Demers has been involved in all facets of cinema (critiquing, distribution, export, operation, production). In early 50's, he co-founded the magazine Images and established many film clubs. In 1958, after having studied teaching, he quit the country in order to travel across Europe and Asia for two years. On return to Canada, he joined the team that had just established the International Film Festival of Montreal. He became its Director General from 1962 to 1967. He was one of the co-founders of Cinémathèque québécoise in 1963 and established Faroun Films in 1965. In 1968 he devoted himself to Faroun Films, whose distribution of films for the youth rapidly expanded to more than ten countries. With the export of the film Martien de Noël and other films, such as Les Mâles (Gilles Carle), La Vie rêvée (Mireille Dansereau) and Les Smattes (Jean-Claude Labrecque), Faroun Films became the most important ambassador abroad for the nascent film industry of Quebec. Thanks to the brilliant success of the initial CONTES POUR TOUS, whose exceptional quality was appreciated by the public and the critics (215 national and international awards in under 30 years), the collection now consists of 24 titles and has brought Rock Demers numerous prizes, both national and international, among which are Prix Albert Tessier (Quebec), Companion of the Order of Canada and Chevalier des Arts et des Lettres (France).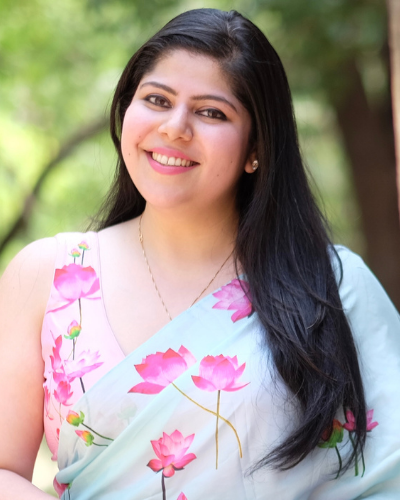 STUTEE GHOSH
Stutee Ghosh is an award winning Radio Jockey, journalist and film critic based in Delhi. She started off her radio career while she was still doing her Post Graduation in English Literature at Delhi University. She forayed into film reviews and criticism and has been associated with TV and the Digital medium as well. Currently she reviews films and writes on cinema for The Quint where her reviews appear both in print and video format. She also hosts a weekly celebrity chat show where she interviews film personalities for Hindustan Times Digital. Along with this she is a radio presenter and hosts the morning breakfast show for Fever 104fm , one of the leading radio stations in Delhi .  She has been part of film festival juries. As a member of the Film Critic's Guild she curated the Best Bengali Film Awards at the first ever Critic's Choice Film Awards 2019.
---