SIFF Film Center, Seattle – Saturday, October 17th – 12:00 PM
DRAWING THE TIGER, Amy Benson, Scott Squire & Ramyata Limbu, 2015, nepali 98  mins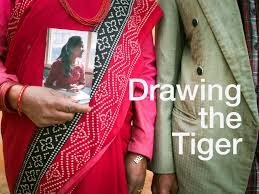 Logline:  Filmed over seven years, Drawing the Tiger is an intimate portrait of a family in Nepal who get a chance to break their cycle of poverty: Their brightest child is awarded a scholarship to attend school in the city. When she doesn't return home, the family is forced to survive without her and the opportunity they believed would change their fate.
Synopsis: Shot over seven years, Drawing the Tiger takes a sweeping view of one Nepalese family's daily struggle to survive off of subsistence farming. Eat, pay their debts, stay alive—that's their day-to-day reality. But when their bright daughter receives a scholarship to study in Kathmandu, the family's prospects suddenly improve by leaps and bounds overnight. They rest their hopes and dreams on her narrow shoulders, but will the weight of their expectations crush her? Can she really break the cycle of poverty and redefine their collective destiny? She seems eager to try, promising to return and free her family from their hand-to-mouth existence. But when she doesn't come home, the family is forced to face their fate. Is their future set in stone or sand; is it solid or ever-shifting? Drawing The Tiger is a powerful portrait of pressure and the price one family pays for their golden opportunity that reminds us of what we can and cannot change. Angie Driscoll, Hot Docs Programmer.
Link to Articles
http://www.cinefilles.ca/2015/04/29/hot-docs-15-drawing-the-tiger-a-striking-portrait-of-generational-poverty-in-nepal/
http://thetfs.ca/2015/04/28/hot-docs-2015-review-drawing-tiger/
http://blacksheepreviews.com/drawing-the-tiger-hotdocs15-review/
Awards
World Premiere Hot Docs Official SelectionUS Premiere Camden International Film Festival Official Selection
DIRECTOR BIO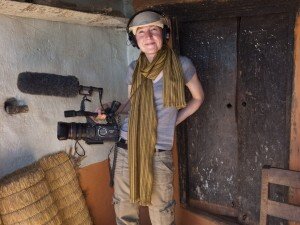 Amy is the co-owner of Nonfiction Media, a production company in Seattle. She has shot and edited over 25 short films telling the stories of nonprofits in the Pacific Northwest, Africa and Asia. Her personal documentary short— THREE: IMPRESSIONS FROM THE STRUGGLE FOR GIRLS' EDUCATION was the centerpiece of the UNIFEM Singapore film festival. Another short, CALLED TO SHINE, about Clarksdale, Mississippi's only female preacher, premiered at the Langston Hughes film festival. Her very first short about the life in a local homeless encampment won awards from SIFF and The Seattle Times. This is her first feature film.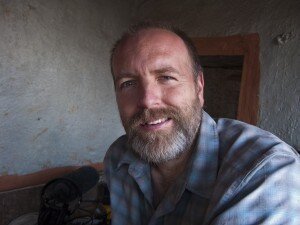 Scott is a lifelong photographer with a masters in journalism (UC Berkeley). His work on a homeless children living in Bucharest earned him the Dorothea Lange Fellowship and the Susan Meiselas Fellowship from UC Berkeley. Scott's photo essay on Cairo street café culture was featured on PBS's Frontline World website. His first book, Edges of Bounty (2009, Heyday Press), is a fine art documentary photo essay on small scale, independent food production in the Central Valley of California. This is his first feature film.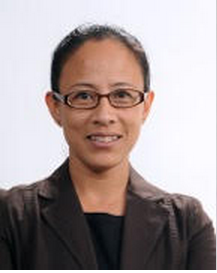 Nepal native Ramyata co-produced and shot the documentary "Dreams of Chomolungma" for PBS's Frontline World, and co-produced and shot the award winning feature documentary "Daughters Of Everest." For six years she was a producer for Young Asia Television, producing programs focusing on social issues in Nepal. Ramyata is the also the Director of the Kathmandu International Mountain Film Festival, and is currently working with the United Nations Mission in Nepal. Her most recent documentary work is Co-producing Sari Soldiers, a film about female soldiers on both sides of the Maoist insurgence in Nepal. She is rad.