Northwest Film Forum, Seattle – Sunday, October 8th – 4:00 – 7:00 PM
DYING CANDLE: A sister fights agains all odds to take care of her younger brother, until things fall apart and she is left with no option but sell her dignity to save him.
HEAVEN IS BLACK: This story is about child psychology and their perception of heaven. Among three boys, Buddhi decided to go heaven.
$12 Regular | $10 Student/Senior (with ID)
$10 Early Bird (through 9/30)
Dying Candle, Naresh Kumar KC, 2015, Nepali, 127 min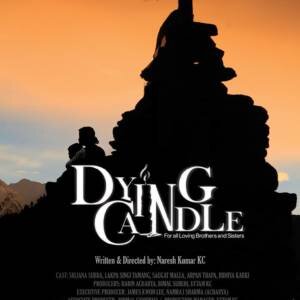 Despite all the highs and lows, ups and downs, shade and light, the relationship between a brother and sister remains very special–after all, they shared a common womb.
Dying Candle is about a brother and his sister living an ultra poor life in upper Himalaya and their struggle to live a day-to-day life. The characters are complicated. The sister has a variety of relationships with her mother, father, brother, sisters, customers, and her society. All the major characters are liars, who lie not for themselves, but for their loved ones.
This story, coming from Nepal's higher Himalaya, has never been told on screen. In addition, the film showcases a number of cultural practices specific to this rural setting in Nepal pre-civil war, including planting rice, making raw butter out of curd, Hindu marriage, celebration of brother and sister's festival (Tihar), bhailini song (traditional song sang during Tihar festival to beg), making hay for cattle, death rituals, etc.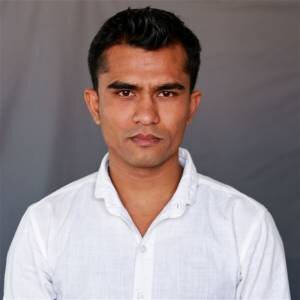 Director Bio
Naresh Kumar KC, born in Nuwakot, Nepal, is a working screenwriter and director of many documentaries and films, despite being a medical doctor. He holds a Bachelor's Degree in Screenwriting and Film Directing from Oscar International College, College of Film Studies, alongside multiple Bachelors' in English Literature, Mass Communication, and Medicine. He went to New York Film Academy for his Master's in Filmmaking. He is a Master's degree drop out from the prestigious University of Southern California School of Cinematic Arts. He holds multiple Master's Degrees in English Literature and Business Studies from Tribhuvan University.
His professional career in filmmaking started in 2003 with educational and health related documentaries for the UN. Since then, he has written, directed, produced, and edited many documentaries, short films, and one feature so far. He believes he was born to make movies and movies only.
He is currently pursing his career in Kathmandu and Los Angeles.
Heaven is Black, Raj Kumar Rai, 2015, Nepali, 4 min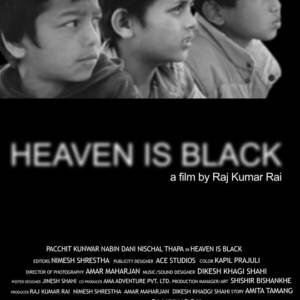 As we are taught in our society about heaven being a wonderland, as kids we are curious to look out for what is it. This film tells a story about 3 kids who are traumatized by the recent earthquake in Nepal. Having lost their closest ones, they have this crazy idea about going to heaven and seeing where they are. This journey takes them to the realization of something different.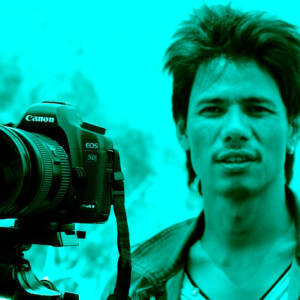 Director Bio
Raj Kumar Rai is a filmmaker based in Kathmandu City of Nepal. He pursued his filmmaking passion by joining the Bachelor in Film Studies program, and graduated in 2015 from Oscar International College. From the start of his college years, he has directed 5 short movies. His short movie Heaven is Black, made in 2015, was officially selected in Kathmandu International Mountain Film Festival ( KIMFF ) and bagged a 'Special Jury Mention' in the Short Fiction Category. He completed another short movie,The Shaman's Drum (Dhyangro), in 2016, which was selected for the Ekadeshma International Short Film Festival.
Press & Awards
Kathmandu International Mountain Film Festival – Nepal
December, 2015
Nepal Premiere, Jury Mention