Carco Theater, Renton – Sunday, October 25th – 12:00 PM
MERMAID OF CHURNA ISLAND, Nameera Ahmad, 2014, Urdu, 21 min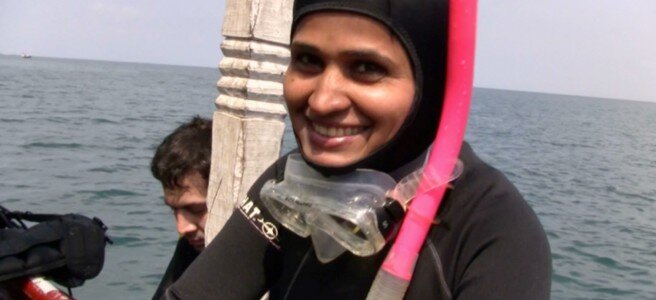 Synopsis: This is the story of Rosheen Khan, Pakistan's first and only female SCUBA diving instructor, who overcame many hurdles in her young life to arrive where she is now. Rosheen came from a conservative family background where even getting an education for a girl is a struggle. She met Yousuf Ali, a Master Instructor in Karachi, who propelled her down a path she could never have imagined, taking her on a scuba diving career from where she never looked back. With interviews also of her colleagues, both her male and female students, the film reveals startling elements not only from her scuba career, but from her personal life, telling the story of a woman of courage who dares to live her dream. Directed and narrated by Nameera, both Rosheen's scuba student, and a practicing documentary filmmaker in Karachi, this film is shot both on land and underwater by Nameera. It is a very personal account and a subjective response to women's empowerment in her society, which she gives meaning to through Rosheen's life. As the film progresses, it peels off layers of meaning, and takes the audience deeper into a poetic inquiry into life, death, desire, and longing.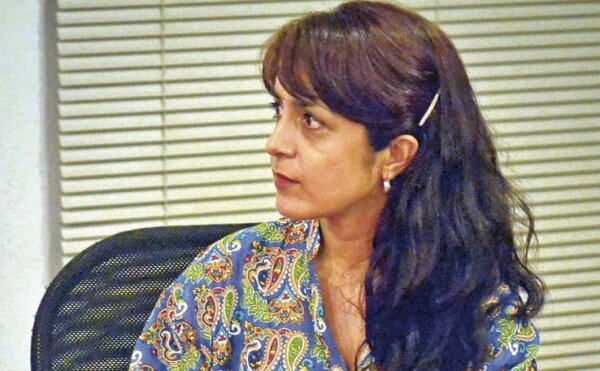 Director Bio
Nameera Ahmed is a Karachi-based filmmaker, visual artist, PADI-certified Rescue Diver, Digital Reviewer for Leonardo Reviews (Leonardo/ISAST), and has been teaching at the Karachi University and other Media Programmes in Karachi.
Her films have had international screenings at film festivals in Italy, Germany, Iran, Brazil, India, Qatar, Azerbaijan, The Netherlands, U.S.A., Turkey and Pakistan, covering themes from heritage and culture, music, education, social issues, floods, and the environment. She just returned from a tour of the US, screening her films at the Hill Center, Blue Planet Scuba, and the American University in Washington D.C., Smith College in Northampton, Echo Park Film Center in Los Angeles, and the University of California at Los Angeles (UCLA). She was also invited to screen her film at the Bosphorus University's Mithat Alam Film Center, Istanbul.
Her video artworks and installations have showcased at the Haus der Kulturen der Welt Berlin, at the Kathmandu International Art Festival Kathmandu, and the Ahmedabad International Art Festival Ahmedabad. She has also exhibited at the Mohatta Palace Museum, the 1mile² exhibit at the Arts Council Pakistan Karachi, and the V.M. Art Gallery Karachi.
https://vimeo.com/channels/nameera
http://nameeraa.blogspot.com/
Lucky Irani Circus, Anam Abbas, 2015, Punjabi / Urdu, 17.15 min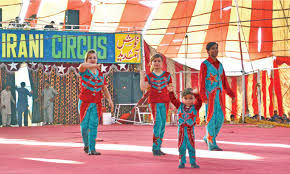 Synopsis: This short film is an ode to the Lucky Irani Circus, Pakistan's hardest working circus troupe. Whimsical vignettes of the off stage lives of its child stars and struggling families explore the heartaches and joys of circus life.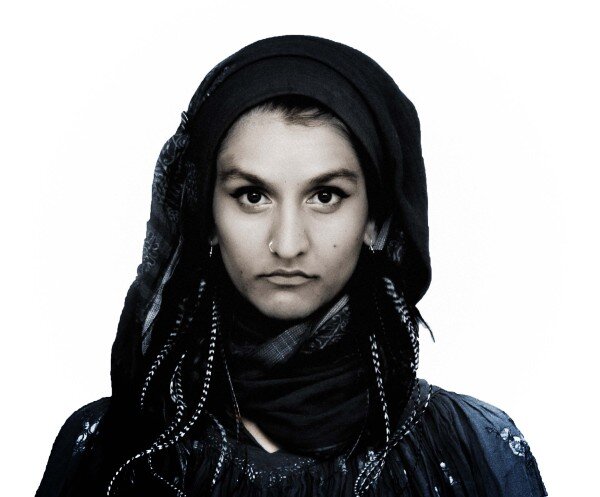 Director Bio
Anam Abbas studied Cinema at the University of Toronto and Documentary Production at Sheridan College. She produced three short live action films in Canada before moving to Pakistan. Anam was Production Manager on a major action feature film in Swat, Pakistan in 2014 titled "Revenge of the Worthless". Her recent projects as cinematographer include a short journalistic documentary film about a young revolutionary in Karachi, fighting terrorism and ideologies that support it under "Pakistan for All". She also filmed a documentary about queer American Pakistani actor Fawzia Mirza as she travels across Pakistan with her one woman show, discovering a country much different than she had imagined. She is currently working as Associate Producer on a live action feature film being produced by and starring Ali Zafar. Her first feature documentary, the much anticipated "Zunn: Showgirls of Pakistan", a behind the scenes look at the women of the Punjabi stage, is currently in post production and will release in 2016.
Fading Red, Bharath MC, 2015, English / Hindi / Kannada, 40 min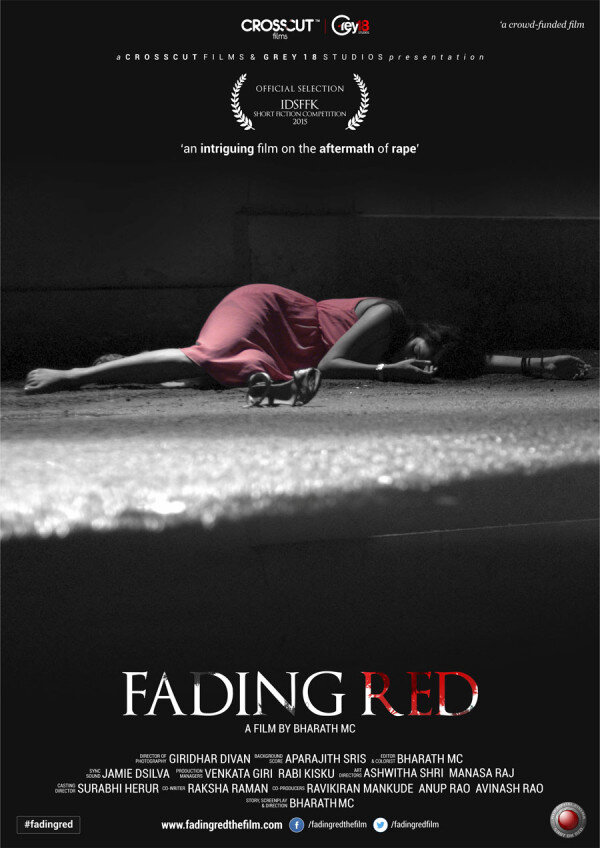 Synopsis: On a fateful night, while returning from an office party, Shalini, a software company employee, is mugged and mercilessly raped on the street. With only a month leading upto her wedding, this incident puts her relationship with her fiancé, Siddharth at stake. Affected by the incident is also her dad who vows to get her justice, a vow formed with guilt of not being there for her in her growing up years. The natural course of events ensures a vague form of justice but at the cost of irreversible damage to relationships.
https://www.youtube.com/watch?v=zQoPFFcJ4uc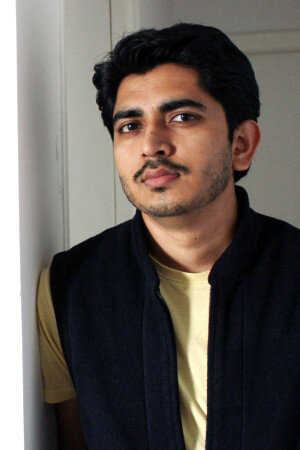 Director Bio
Bharath comes for an artistic background of fine arts and music. After graduating in Fine Arts, he started his own film & design firm called MC Productions and then later moved on to start Film Factory India, a film production house, based in Bangalore. He is trained in Western Classical Music and composes music for short and feature films. He has also been part of Hindi Fusion Rock Band called 'EK' and has performed in more than 50 live shows across India in a span of 4 years. Bharath started as a fine artist, dabbled in Print Design and finally found his passion in Film-making. He credits his film education to the internet. He has edited, composed music scores and worked as a cinematographer for couple of feature films and numerous short films. In 2012, he completed a short term film course from Goteburg University, Sweden. He has and continues to conduct workshops on Filmmaking and Editing in Bangalore. He also produces films and videos for corporate organizations and NGO's in Bangalore.
Director's Statement: Sometime during the year 2011, a couple of filmmaker friends and I sat down together to talk about concepts for short films. Our idea was to write scripts that were drama-based and explore the staging and blocking of those scripts as an exercise in strengthening our experience in directing emotional scenes. We came up with three simple concepts. The plot that I came up with was what came to be Fading Red. At first, Fading Red was a story set in a small bedroom; about an altercation between a married couple in which the wife has been sexually harassed by a third person. A few months later, I had to pause the project, because of commitments to other indie features.
On Dec 16 2012, a gang-rape incident in India shocked the world with its brutality. The incident was so cruel that it questioned our basic nature – of loving, caring & respecting each other. This incident sparked huge protests across India with widespread outrage. The incident affected me and raised in me questions about the society we live in, the psychological reasons that give rise to such incidents and what the world must be like for the victims of such crime.
So, by the end of 2013, I picked up Fading Red again and started fleshing it out. There was a lot of research: reading blogs and testimonials, watching documentaries, etc. By the time I started scripting the film in February 2014, the film had shifted from being a mere altercation between a husband and wife to taking on something of a larger perspective, one that attempted to throw some light on the aftermath of rape and the indirect and secondary victimization that occurs in its wake. According to me, this side of the story had to be told. There is a very vulnerable phase that the victim goes through after such an incident: knowingly or unknowingly, she is victimized over and over by society, which puts her in no position to recover.
I wanted to be sure that the film's perspective was not colored by my being male and so I collaborated with two women writers to bring about a more gender-sensitized balance. The scenes and dialogues have been carefully sown together to make sure our perspective on the project has been communicated.
Fading Red has been a very critical project, both for my career and me. Working on it has made me look at myself and the world we live in differently. If the film fails in telling the story it intends to tell, in asking the questions it is supposed to, it would not only be a professional failure but also a personal one.