SIFF Film Center, October 9th, Sunday, Noon
Industry Panel: Roundtable With Filmmakers
Tasveer welcomes all the film lovers who have interest in meeting South Asian filmmakers and finding out from them first hand what it is like to make a film in South Asia, how things work in South Asia, such as India, Bangladesh or US in an intimate conversaion at the SIFF Center. Come learn their story – what inspires them, how they distribute their film, what is planned around the corner and how you can fit in to make their story yours.
Meet South-Asian filmmakers Rubaiyat Hossain, Ruchika Muchhala, Sarovar Banka and Nadeem Uddin. Join their informal discussion at the roundtable about filmmaking and the process itself.
Topics will also include: film distribution, discussion on copyright, distribution digital rights and funding. Excerpts will be shared from each filmmaker participating to support the discussion and each others's input.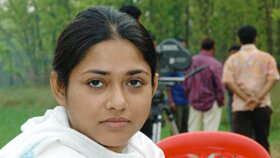 RUBAIYAT HOSSAIN
Rubaiyat Hossain is an interdisciplinary researcher. She has completed her B. A. in Women Studies from Smith College, USA, M. A. in South Asian Studies from University of Pennsylvania, USA, and M. A. in Study of Religion (Islam) from SOAS (University of London), UK. In 2002 Rubaiyat obtained a diploma in Film Direction from New York Film Academy. Her primary fields of interest are Sufism, Bengali nationalism, formation of Bengali modernity and its correlation with female sexuality.
Rubaiyat Hossain's film Meherjaan will be showing on Saturday October 8th, 7pm.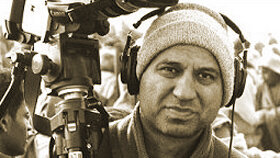 NADEEM UDDIN
Born in Bhopal, India Nadeem attended film school in the U.S. and resides in India as well as the Pacific Northwest. Nadeem has produced and directed documentaries with characters and subject matter as diverse as H.H. Dalai Lama and Eduardo Galeano, and films such as, "Abe Osheroff " reflecting the life an American humanist in the Spanish Civil War to, "Kumbh Mela: Songs of the River" the largest spiritual gathering to date on the Planet. Uddin has produced a Canadian television documentary," Bhopal: The Search for Justice " directed by Peter Raymont for the Canadian Broadcasting Corporation series, "The Nature of Things" and Société Radio Canada's Decouverte on the lingering effects 20 years after the world's worst industrial disaster in Bhopal, India. Bhopal: The Search for Justice won the 2005 Wolf Jesco von Puttkamer Award for Best Medium Length documentary at Festival Internacional de Cinema e Video Ambiental [FICA] in Goìa, Brazil & shown on the Sundance Channel in the USA 2005-06.
Nadeem will be moderating the Roundtable.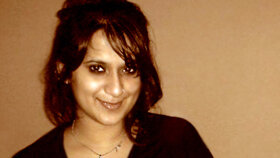 RUCHIKA MUCHHALA
Ruchika Muchhala is of Indian roots, born and raised in Indonesia and Singapore, and has received a B.A in film/video and social sciences at The University of Michigan. She has worked on several documentary projects both commissioned and independent films. As an assistant editor she has worked on Discovery Channel Asia commissioned documentary "Voyage of Zheng He", as well as the academy-award winning documentary, "Born into Brothels". In 2009, she won The Asian Pitch, funded by  Mediacorp (Singapore) and NHK (Japan) to co0direct and line produce   "The Great Indian Marriage Bazaar", a documentary about modern Indian women and the arranged marriage system. She is currently working towards completing an independent feature documentary "The Bollywood Project" which she has been working on for over 4 years in Mumbai.
Having lived and worked in New York City, Singapore and Mumbai, she considers all three of these cities as coordinates on the map she feels most at home.
Ruchika will be presenting excerpts from her recent documentary "The Great Indian Marriage Bazaar."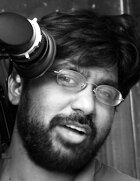 SAROVAR BANKA
Sarovar Banka is a graduate of Brown University, where he began his artistic career, performing sketch comedy, writing plays and making short films. His first full length plays were produced in Providence, RI and The Moral Implications of Time Travel won the Weston Award for best undergraduate play at Brown.
Concurrently, Sarovar has been making films in various capacities for the past ten years, serving as writer, director, producer and cinematographer on short subjects. He also completed several feature screenplays. Sarovar is originally from Philadelphia, PA where he still resides. A Decent Arrangement is the his first feature film as a writer, producer and director and will be showing later on Sunday at 4:30PM.