Seattle Asian Art Museum, Seattle – Saturday, April 21st – 4:00 PM
Film Screening
Boxing Ladies, Anusha Nandkumar, 2011, 30 min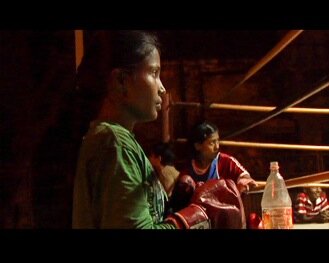 The Boxing Ladies is the story of three teenage sisters, Zainab, Bushra, and Sughra, staying in the confines of a small slum in Kolkata, India. They are all national level boxers. The film looks at the lives of these three spirited girls and their dreams to break the mould of the stereotypes of Muslim women and rise above their living conditions.
Delhi – Mumbai – Delhi, Saba dewan, 2011, 60 min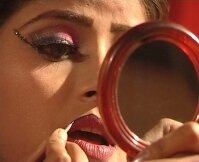 Riya dances in the beer bars of Mumbai to make a living. The documentary follows her from her home in Delhi to Mumbai where hundreds of working class girls come in search of work and a future. Riya's future is unpredictable and the present is marked with its own difficulties. The police harass her family in Delhi, there is constant pressure from her agent in Mumbai to attract more tips and the work itself is demanding. However, there are other girls to have fun with, there is money to dress well and then there are men… admirers promising the moon. The documentary is an intimate portrait of the everyday in the life of the girls, their agents and their neighborhoods.
Delhi-Mumbai-Delhi, shot in the backdrop of the Maharashtra Governments' controversial move to ban girls from dancing in beer bars, interweaves stories of gender, labour, sexuality and popular culture within an increasingly globalized economy.