Seattle Asian Art Museum, Seattle – Saturday, April 26th – 2:00 PM
Much Ado About Knotting
India, 2012, 55min, Geetika Narang & Anandana Kapur
Hindi with English subtitles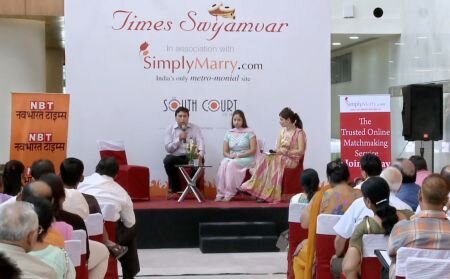 Born into a society obsessed with marriages, a young girl, a not-so-young man and an NRI (Non-Resident Indian) couple are compelled by tradition to look for matches via classifieds, matchmaking bureaus and websites. Confronted with innumerable criteria that determine who is acceptable and who isn't, they question themselves and their choices. As they introspect, the melee of the matchmaking industry continues. At every turn, there are service providers who are ready to snoop, style and solicit potentials on their behalf. People are searching for the ideal one endlessly and the oft-heard question is – When are you getting married? Much Ado About Knotting is a lighthearted chronicle of this very predicament that almost every Indian faces.
About filmmakers: Geetika Narang Abbasi & Anandana Kapur
Born and brought up in Delhi, India, Geetika Narang Abbasi pursued advertising after completing her graduation in English Literature from Delhi University. Soon, her love for films led her to the field of filmmaking. Having worked on various genres of filmmaking, from documentaries to TV commercials, she ventured into independent filmmaking with her first short fiction, the multiple award-winning Good Night (2008). Subsequently, she has edited and directed several documentaries that have been recognized and showcased nationally as well as internationally. Her next venture is a film about cross-border marriages between Indians and Pakistanis.
Anandana Kapur is an independent filmmaker and social scientist based out of New Delhi, India. She has previously worked in broadcast television and is a published author on Media, Art and Gender. As part of a cultural diversity initiative she holds lectures on Cinema and Culture for exchange students from US, Canada and Europe. Anandana is also a wiki-educator and her latest works include a group exhibition on Re- envisioning in Nicosia, Cyprus and the critically acclaimed and award-winning documentary The Great Indian Jugaad (2009). Anandana likes to travel, photograph and collect folklore. She is currently working on a film on grass roots innovation in India.
Shadow Workers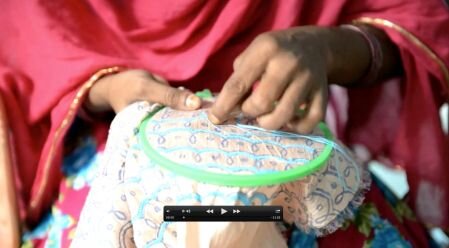 Shadow Workers is a film on the socio-economic hardships faced by a group of North Indian women embroiders, highlighting their empowerment instead of victimhood.
Shadow Workers is Alka Kurian's first film project. She teaches at the University of Washington Bothell where her focus is on South Asian film and Human rights. She recently finished her book commissioned by Routledge entitled Narratives of Gendered Dissent in South Asian cinemas. She has also co-directed several film festivals and organized many critical discussion panels for Tasveer in the past.