Roxy Cinema, Renton, Sat, Nov 8th, 2:00pm
Finding Carlton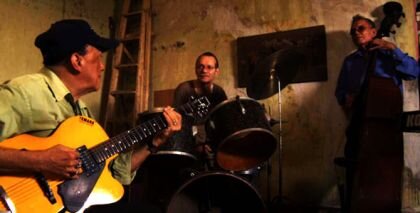 Uncovering the Story of Jazz in India
Finding Carlton tells the unknown and mesmerizing story of a bygone age of jazz in India through the moving portrait of one of its last survivors, Carlton Kitto.  A maverick dedicated to pure jazz, particularly bebop, Carlton, 68, is an unsung cultural custodian who has nurtured hundreds of young musicians in the jazz idiom, and who still plays to half-empty Calcutta hotels.  Where other jazz artists of his generation, including the celebrity "Louis Banks", quit post Independence Communist run Calcutta for prosperity in Bollywood, Carlton remained; devoting himself to his craft and to sustaining an ever-shrinking jazz community in a city hostile to all reminders of India's colonial past.  Weaving verité scenes of Carlton's isolated, impoverished, yet passionately dedicated existence,
Finding Carlton uncovers, through archival material and poignant encounters with other artists, an untold story of cultural cross-pollination: born of pre-war African-American diaspora, American Army presence in Calcutta during the Second World War; and of US State Department sponsored jazz tours in India.  The film also illuminates the influence of American jazz on Bollywood.  Artfully edited in a rhythmic, multi-layered, warmly intimate and affectionate style, Finding Carlton revives the intense power of a largely undocumented jazz movement, weaving memory, concert footage and expert commentary with scenes of moving reunion between elder Indian jazz pioneers. Centered on Carlton's idiosyncratic lifestyle and progressively gathering force to relate the story of an entire Indian jazz generation,
Finding Carlton is an exceptionally original and lovingly crafted new HD documentary that will enthrall audiences worldwide.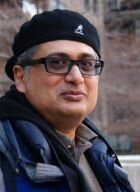 India/2012/72mins
Director: Susheel Kurien
English
Susheel Kurien is from Bombay, India., and is an adopted New Yorker since 1981. . His first career in India immersed him in film making, multi-media and creative expression. With jazz, he is first as a passionate listener, and most recently as a guitarist-in-learning.
This is his first film. It reflects his passion for Jazz , Film and his Roots with a fascinating story and is supported by three years of extensive research. It is a tribute to all the unknown individuals who dedicated their lives to this music.
Sara England Nachda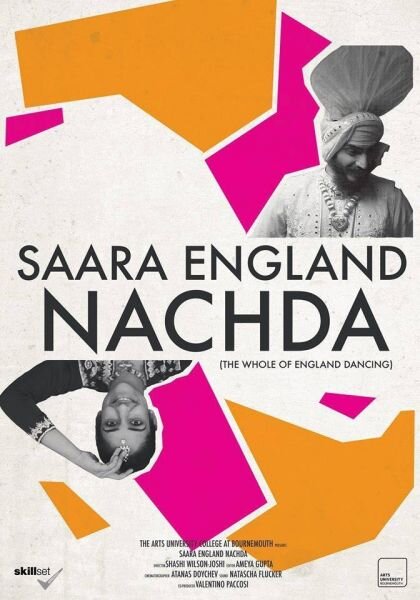 Finally, a truthful representation of British Asians! A new short film following the UK's biggest Bhangra teams; a journey of tears, tantrums and thumadka.
The Bhangra Showdown sees eight of the UK's top Punjabi dance teams come together to compete for the title of British Bhangra champions. This is the story of two rival groups from Birmingham, the Punjabi capital of the Uk: the inter-city rivalry, the tension, and the battle to come first. What is Bhangra? An Indian folk dance? An expression of immigrant culture? Or just an excuse to party? This is the world of a third culture.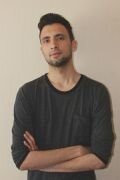 UK/2014/16mins
Director: Shashi Wilson-Joshi
English
Shashi Wilson-Joshi is a documentary filmmaker and recent graduate of the Arts University Bournemouth, inspired by his Anglo-Indian heritage to explore themes surrounding multiculturalism and immigration, and properly represent the immigrant identity.
Facebook Page: https://www.facebook.com/saaraenglandnachda/