Roxy Cinema, Renton, Sat, Nov 8th, 4:00pm
Frangipani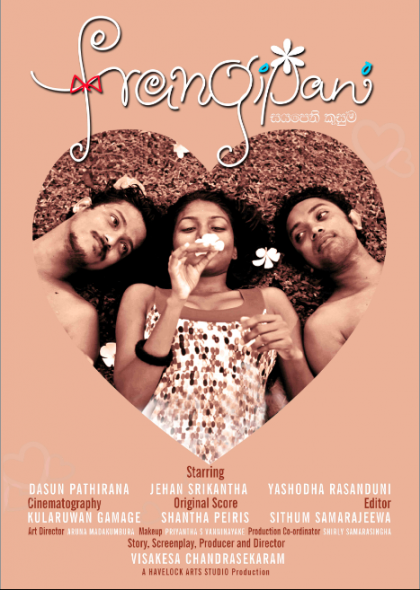 Frangipani (90 min; Sinhalese with English subtitles) is a feature film, which presents a story of two young men and a woman entangled in a lustful love triangle tabooed in their remote but rapidly changing village. The movie is set in Sri Lanka, an island governed by old colonial laws that permit imprisonment of gay and lesbian people. Hiding from these laws, the gays and lesbians exist in sleepy villages as well as in sprawling modern cities of the island; sometimes remarkably blending with the local Buddhist population, who do not have a religious authority to condemn homosexuality. For the first time in Sri Lanka, Frangipani speaks out of gay people's right to love, using popular cinema and musical traditions of the Indian sub- continent. Without taking an antagonistic approach to be critical of the local cultural practices, the film focuses on innate human emotions that make people smile and cry, and make them pursue for the ultimate joy of love.

Srilanka/2014/90mins
Director: Visakesa Chandrasekaram
Sinhalese with English subtitles
Visakesa Chandrasekaram (Vissa) is a human rights lawyer, community law practitioner and an independent artist practising in Sri Lanka and Australia. Vissa won the prestigious Gratiean Prize and the National Literary Prize for the English and Singhalese versions of his debut play, Thahanam Adaviya (Forbidden Area). He wrote and directed many plays including the first Sri Lankan gay play, Katu Yahana, which was banded by the Sri Lanka's Censorship Board. Vissa received a PhD from the Australian National University for his research on the use of confessionary evidence under the counter-terrorism laws in Sri Lanka. He has also published his debut novel, Tigers Don't Confess. Frangipani is his debut feature length movie.
The Seat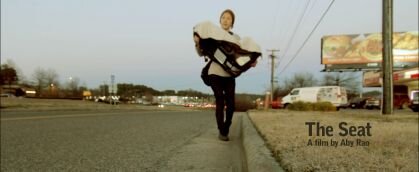 Kamla is a Sri Lankan woman who has struggled with alcoholism for many years. She is also a driving instructor who is facing financial ruin. Miyako, needy Japanese immigrant, has also endured recent struggles of her own. Things go drastically wrong when Kamla and Miyako cross paths in this unforgettable short film.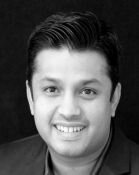 USA/2014/9mins
Director: Aby Rao
English and Japanese with English subtitles
Aby Rao is an Asian-American filmmaker based in Durham, North Carolina. He obtained a Masters degree in Information Science from the University of Illinois at Urbana-Champaign.
While working at Drexel University, he decided to earn a second Masters degree, this time in Television Management. He went on to produce several mini-documentaries for Philadelphia's a keen learner of motiongraphics and 3D animation. Aby resides with his wife and enjoys traveling and taking advantage of the many outdoor activities afforded by North Carolina's climate and natural beauty. More movies from the diretor