Bellevue International School, October 2nd, Wednesday, 7pm
Film: Gadhvi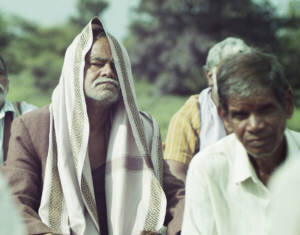 When a retired widower inadvertently takes on the establishment, the nondescript Ram Nath Gadhvi becomes the social media sensation, #Gadhvi. The story unfolds with a Gandhian (read pacifist) Gadhvi taking on the machinations of the hired gun, Omkar. However, Gadhvi is no ordinary Gandhian; he believes he is the reincarnation of Mahatma Gandhi himself. And only by shattering this apparent delusion can Omkar succeed in his mission of suppressing the swelling anger against his masters, the establishment. What starts off as a lively tale with a motley cast of characters takes a serious turn when Gadhvi becomes a social media hero, and the only way to bring him down seems to be to bring down his core beliefs. The satire works like a thriller where one is kept guessing about who is Gadhvi. Is Gadhvi really a Gandhi reincarnation? Will Omkar succeed? Will the truth set him free? Are we what we are destined to be? Or can we create our own destiny?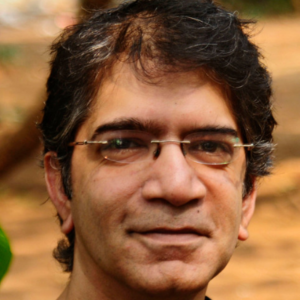 Gaurav Bakshi | 110min | 2019 | India
Filmmaker: Gaurav Bakshi
Gaurav Bakshi is an economics graduate from Delhi University and an MBA from IIM Bangalore. After 15 years in the corporate world as a marketing man, he switched tracks to follow his passion for film-making. Once back in India, he gained on-the-job experience by working as an Assistant Director on films such as Oye Lucky Lucky Oye (directed by Dibakar Bannerjee), Love Khichdi (directed by Srinivas Bhashyam), and Ishqiya (directed by Abhishek Chaubey). Occasionally consulting for various production houses and writing witty columns recording the ups and downs of a struggling writer in the big, bad world of films, he is now developing his own projects, both short and feature-length. His short films have been showcased at various film festivals across the world and have garnered wide viewership online. #Gadhvi is his first feature film.