Mobius Hall, Cascadia Community College, Bothell, Sun, Nov 2nd, 2:00pm
Goonga Pehelwan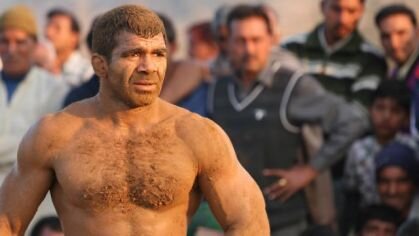 Goonga Pehelwan is a documentary that follows India's most successful deaf athlete on his quest to reach the Rio Olympics 2016 and become only the second deaf wrestler in the history of the Olympics to do so. This is Virender Singh's story – a captivating account of an incredible athlete, largely unknown and snubbed by the bureaucracy. As Virender gears up for his third Deaflympics appearance in Bulgaria, the film delves into his journey from the by-lanes of a village in Haryana to becoming India's most successful deaf athlete. On the way, it looks at all that he has endured and achieved through a glittering decade and a half long career.
India/2013/54mins
Director: Prateek Gupta, Mit Jani, Vivek Chaudhary
Hindi with English subtitles
Mit and Prateek are certified Chartered Accountants and Vivek holds a Masters in Business Administration. Goonga Pehelwan is their first attempt at serious film-making and they have undergone no formal training in this area. They were ushered into the field of film-making in 2010 and formed their own video production agency in 2012. Through the company, they have produced videos of various genres for a number of organizations and individuals. The core of their interests lies in documentary film-making and they plan to pursue this as their long-term objective.
Pakistan Four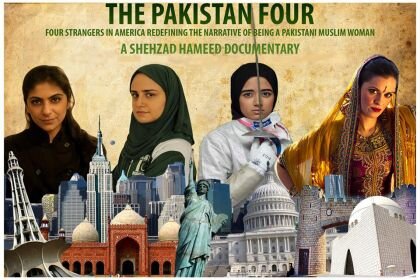 A sous-chef, weightlifter, saber fencer and standup comic redefining the narrative of the Pakistani Muslim woman.
Pakistan Four charts the journey of 4 path‐breaking Muslim women in the United States: Pakistan's first saber fencer, first international weightlifter, first international chef to win Chopped at the Food Network and the country's first standup comedian. Filmed in Portland, Chicago, Orlando, Atlanta, New York City and Washington DC, the four narratives run in parallel, building up to one major event in each of their lives, with all four embodying the same goal in mind ‐ redefining what it means to be a Pakistani Muslim female. It is the first independent documentary by Pakistani filmmaker Shehzad Hameed Ahmad that world premiered at the New York University Film Festival in February, 2014.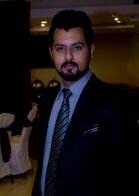 Pakistan/2014/37mins/eNGLISH
Director: Shehzad Hameed Ahmad
Words, pictures and motion – three words that form the essence for Shehzad Hameed Ahmad and his journey in the world of media over the last 10 years. He is an NYU Documentary Alum and Fulbright scholar from Pakistan. A broadcast reporter and television producer by profession, documentary filmmaker by passion and a magazine wordsmith by skill, Shehzad has a wealth of experience in commercial television news and current affairs along with reporting and editorial experience in print, magazine and online journalism. Shehzad has covered a host of issues ranging from politics, international relations and development issues from a Pakistani perspective, but has also gone on to work internationally.