SIFF Cinema, Seattle – Saturday, October 5th – 4:00 PM
 Hide and Seek (Chuppan Chupai), Saadat Munir, Saad Khan, 2013, Hindi, 67 min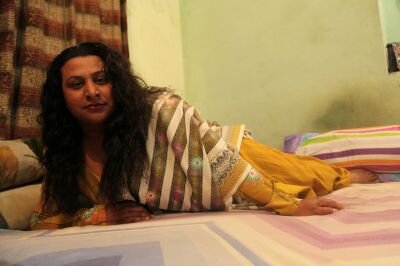 LGBT rights in Pakistan are non-existent, hence an official LGBT community as such. The only somewhat tolerated community within sexual minorities is the large transgender community–often referred to as 'Hijras'. The film features four individuals and focuses on their internal conflicts and their constant play of 'hide and seek' from the mainstream population in the urban areas of Pakistan. We follow Jenny, a transgender college student who recently underwent castration. Kami, a fearless cross-dressing gay dancer, who openly lives with his boyfriend, Waseem, an effeminate wedding entertainer and a veteran dancing boy, and Neeli who played a huge part when the supreme court in Pakistan changed the Constitution in favor of the 'third gender'.
Director Bio

Saadat Munir was born and raised in a Eurasian culture, blessed with great opportunities of experiencing the best of both European and Asian cultures. He is fluent in 5 different languages.
Munir got his education in business communication from Copenhagen and London. He is a great admirer of realistic cinema and has engaged himself with this art form via different film-related platforms. He has served as a film aficionado and jurist at various national and international film festivals. Recently, Munir took his first step into film making and established his own production company "Madari Films" with an aim to work on subjects, which need to be addressed in an unbiased manner.

Saad Khan is a realistic filmmaker from Pakistan. His forté is risqué topics regarding dysfunction, dogma, sexuality and culture. He explores these subjects to their very core, something that is uncommon in a closed society like Pakistan. Khan is of Pathan and Punjabi descent and is fluent in four languages. Khan got his education from Pakistan and the US. He translates his observations of the stark realities of life into his productions. He has made various Independent short films in the US and in Pakistan. In 2012, Khan worked on a Danish documentary "Chuppan Chupai" as a director, producer and editor. He currently works as a freelance documentarian for International development organizations.
Accolades
Winner of Best Documentary Feature Award at KASHISH 2013
Winner of Best documentary, human rights award at LiberCine Argentina Gender and Sexuality film festival.
Saari Raat, Parimal Aloke, 2012, Hindi, 23 min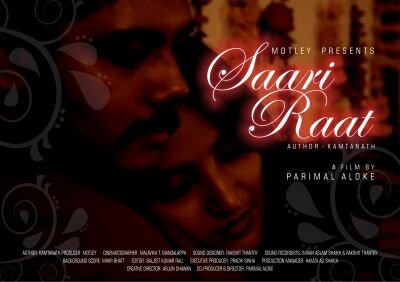 A 23 minute film based on a story by the eminent Hindi author Kamtanath, "Saari Raat" is a conversation between a couple on the second night of their wedding when at the groom's behest they decide to honestly exchange confidences. What follows via the mountain-made-out-of-a-molehill situation is an affectionate satire on the chauvinism latently present in every male and an endearing portrait of a young, middle class, small town Indian mentality.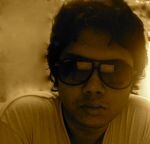 Director Bio
After graduating from hotel management college Parimal worked with The Oberoi and American Express for a couple of years. In 2003, while still employed with American Express, he met with an accident: his motorbike left the road at 110kmph and hit the pavement pretty hard. Recuperating in the hospital he decided it was time for a change. He started work at Zee Music in 2004 as a VJ for their live dial in show – Please toh Play and Suniyo Re. His first interview was with ghazal maestro Jagjit Singh. In 2005 he had another motorbike accident, which left me with a couple broken teeth, a dislodged knee cap and a desire not to return to my job.
Accolades
10th Indisches Film Festival 2013, Stuttgart, Germany (Nomination – Audience Award)
New York Indian Film Festival 2013, New York, USA (Nomination – Best Short Film)
India International Film Festival 2013, Tampa Bay, Florida, USA
Federation of Film Societies of India – Keralam, SiGNS 2013, Trivandrum, India
Jagaran Film Festival 2013, New Delhi/ Kanpur/ Allahabad/ Patna/ Mumbai, India
Kala Ghoda Art Festival 2013, Mumbai, India
5th Jaipur International Film Festival 2013, Jaipur, India
Miniboxoffice Bangalore Shorts 2012, Bangalore, India (Winner – Special Jury Mention)
Filmboth First Cut 2012, New Delhi, India