Broadway Performance Hall, Monday, Sept. 20, 2004, at 6 p.m.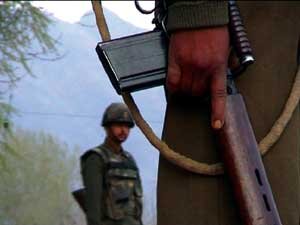 Film: Autumn's Final Country
Directed By: Sonia Jabbar
Origin: New Delhi, India, 2003
Description: English/Hindi with English subtitles, digital video, 66 minutes
Autumn's Final Country records the stories of Indu, Zarina, Shahnaz, and Anju— four women who have suffered displacement in the conflict-ridden state of Jammu and Kashmir. The film explores the lives of each woman as they tell of the circumstances leading to their rootlessness, and reveals an intimate dimension of the Kashmir conflict, raising questions about patriarchal values and power, communal identities, patriotism, and war.
Battle for Blue Gold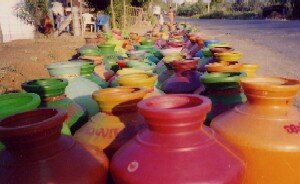 Film: BATTLE FOR BLUE GOLD
Directed By: Jaya Ramesh
Origin: Plachimada, Kerala, India, 2004
Description: Tamil with English subtitles, digital video, 21 minutes
Set in the small village of Plachimada, in the state of Kerala, India, this documentary is about the struggle of an indigenous community against the transnational company Coca-Cola. The film focuses on the voices of the women in the community as they are the ones viscerally connected to the daily retrieval and usage of water, and often do not get the political and media space to speak out within a patriarchal structure.
Monday, Sept. 20, 2004, at 6 p.m.