Broadway Performance Hall, Friday, Sept. 17, 2004, at 9 p.m.
Everybody Say's I'm Fine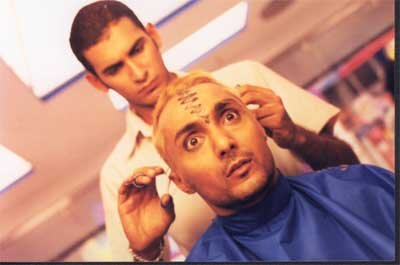 Film: EVERYBODY SAYS I'M FINE
Directed By: Rahul Bose
Origin: Bombay, 2001
Description: English, 35mm, 103 minutes
Xen's is an upscale hair salon in one of the swankiest neighborhoods in Bombay. As Xen cuts his customers' hair, something happens to him: he becomes able to read their minds– an ability he has possessed ever since he saw his parents die in a freak accident. Everybody Says I'm Fine follows the lives of seven of Xen's unsuspecting clients through the visions Xen gets from cutting their hair.
Beauty Parlor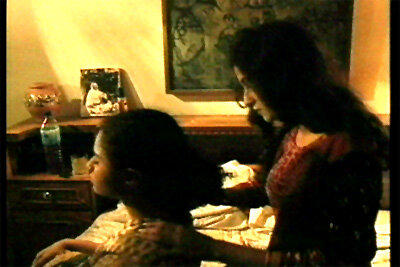 Film: Beauty Parlor
Directed By: Mehreen Jabbar
Origin: Pakistan, 1998
Description: Urdu, digital video, 18 minutes
Interlaced with Urdu phrases of desire, this bold film reveals the hidden desires of four women as they perform their various beautifying rituals.