Consolidated Works, September 16, 2004, Thursday, 8pm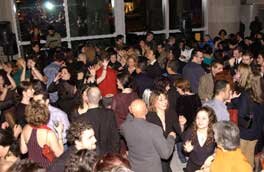 opening gala night
Celebrate with us ISAFF's kick-off Opening Gala Night! Events and Features for the Opening Gala include:
South Asian short films, music videos, and film trailers
International Tabla Player, Vishal Nagar will be performing
Local Artist, Ayesha Khan's paintings will be displayed.
Thursday, Sept. 16, 2004, 8 p.m. Consolidated Works, 500 Boren Ave., Seattle, WA.