Broadway Performance Hall, Saturday, Sept. 17, 2005, at 7:30 p.m.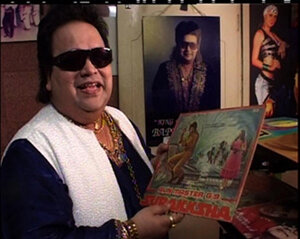 In this exclusive program, two electrifying documentaries explore the Asian music culture of the metropolises Bombay and London. Following the screening will be the first ever forum gathering of DJs, promoters, and musicians to discuss the Asian vibes of Seattle – no longer underground, but pulsing loud through the city, from Queen Anne to Capital Hill to Fremont, several nights of any given week.
Film: Asian Vibes Bombay
Directed By: Michael Smith & Vishal Rawlley
Origin: India, 2004
Description: 52 minutes
Following trends in pop culture as well as in the underground and experimental music scene, this documentary journeys the wild, uncharted musical and cultural territory of one of the most dynamic cities in the world. Combining underground video aesthetics, archival Bollywood clips and an exploratory documentary approach, Asian Vibes Bombay celebrates the spirit of a truly global 21st century India. Features DJ Notorious, DJ Pearl, Harry Anand, Pascal Heni, Indica Project, DJ Whosane, DJ Roane.
Film: Asian Vibes London
Directed By: Ashim Ahluwalia
Origin: UK, 2004
Description: 52 minutes
Asian Vibes London traces the histories of the hybrid British Asian cultural forms, from 1970s UK Bhangra to the post-Asian Underground movements of today. Looking past the fashion and glamour of pop music to reveal the hidden forces of race, class, and identity that combine to create this culture, this film digs beneath the surface, with never-before-seen footage and interviews of such personalities as Cornershop, Asian Dub Foundation, TJ Reshmi, DJ Ritu, and Oriental Star Records (the first Asian music label in UK).
Saturday, Sept. 17, 2005, at 7:30 p.m.