Broadway Performance Hall, Saturday, Sept. 17, 2005, at 12:00 p.m.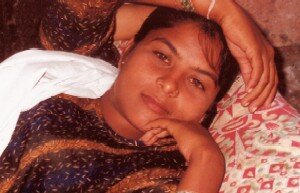 Film: Highway Courtesans
Directed By: Mystelle Brabbee
Origin: India, 2004
Description: Hindi w/ English subtitles, 104 minutes
Highway Courtesans follows Guddi from the age of 16 through 23. Guddi is born into the Bachara community in Central India – the last hold-out of a tradition that started with India's ancient palace courtesans and now survives with the sanctioned prostitution of every Bachara family's oldest girl. Guddi, Shana and their neighbor Sungita serve a daily stream of roadside truckers to support their families. Their work as prostitutes forms the core of the local economy, but their contemporary ideas about freedom of choice, gender and self-determination slowly intrude on the Bachara way of life. Mystelle Brabbée holds the position of Artistic Director for the Nantucket Film Festival, a festival for screenwriters and storytellers. Mystelle Brabbée received a B.F.A. from New York University's Tisch School of the Arts.
(preceded by short film)
Unfamiliar (Paraaya)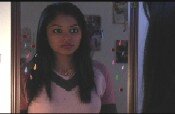 Film: Unfamilar, "Paraaya"
Directed By: Sahira Nair
Origin: USA, 2005
Description: English, 21 minutes
Paraaya based on true events is a film told through the eyes of a young Indian girl. Set in post 9/11 New York she must face the changing racial attitudes as well as acclimatizing to a new country and a different culture.
Sahira Nair was first exposed to film at the young Mina in Mira Nair's Mississippi Masala. She received a degree in film direction at the School of Visual Arts in New York in May 2005. She is a lead actress in and is an assistant editor for Namesake (2006), a film based on Jhumpa Lahiri's novel directed by Mira Nair.
Saturday, Sept. 17, 2005, at 12:00 p.m.