ISAFF 2005 – In the Forest Again and
American Made
Broadway Performance Hall, Sunday, Sept. 18, 2005, at 7:30 p.m.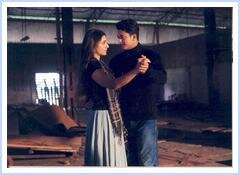 Film: In the Forest…Again (Abar Aranye)
Directed By: Goutam Ghosh
Origin: India, 2004
Description: Bengali w/ English subtitles, 104 minutes
In the sixties, in Satyajit Ray's "Days and Nights in the Forest", four city bred young men had wandered into the jungles of Palamau for a vacation. In the new millennium, three of them decide to return to the forest on a trip down memory lane "In the Forest. Again". They are now accompanied by their spouses and children. The chosen place for the new trip is different as Ray's Palamau is now considered unsafe for tourists. The three protagonists try to relive the past. The only one who is forced to encounter the unknown is the one who is dying. Yet the unknown continues to intrude through their offspring. Their innocent is holiday in a picturesque setting seems almost unreal, till reality strikes in an unusual way.
(preceded by short film)
American Made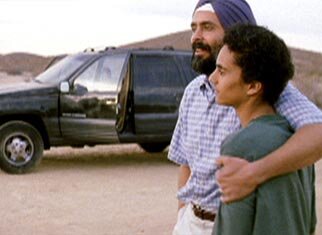 Film: American Made
Directed By: Sharat Raju
Origin: USA, 2004
Description: Punjabi and English, 20 minutes
A Sikh family confronts issues of tradition, faith, conformity and sacrifice after the youngest son accuses his turban-clad orthodox father of looking like a terrorist while they are stranded on a remote desert road.
American Made won numerous awards in festivals around the world. Cast includes Bernard White (The Matrix Reloaded), Sakina Jaffrey (Masala, Mystic Masseur), and Kal Penn (Harold and Kumar go to White Castle, Where's the Party Yaar?)
Sunday, Sept. 18, 2005, at 7:30 p.m.