Broadway Performance Hall, Wednesday, Sept. 14, 2005, at 7 p.m.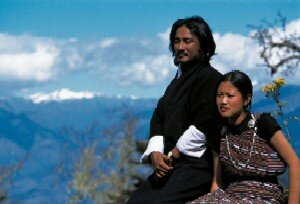 The second annual ISAFF proudly opens with the first feature film ever shot in the tiny mountain kingdom of Bhutan, a short film challenging the political usage of Hindu icons, and a reception with tasty delicacies and lounge music.
Film: Travellers and Magicians
Directed By: Khyentse Norbu
Origin: Bhutan, 2004
Description: In Dzongkha w/ English subtitles, 104 minutes
Young government official, Dondup, looks down on life in his isolated little village and dreams of escaping to America, where he can meet beautiful women and make a lot of money. When he receives a letter offering a chance to leave Bhutan if he can make it to the capital, Thimpu, within two days, he lies to his boss and immediately heads for the highway, arriving there just minutes after the only bus to Thimpu has driven by. This is where the real adventure begins, as Dondup is forced to hitchhike his way to the capital, meeting various travellers along the way, who offer him a fresh look at the wisdom and the riches of his simple mountain country.
Khyentse Norbu, a Buddhist lama, has directed the international Tibetan hit The Cup in 2000.
(preceded by short film)
In Whose Name?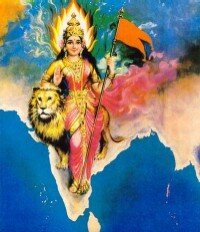 Film: In Whose Name?
Directed By: Nandini Sikand
Origin: India/USA, 2004
Description: English, 11 minutes
A filmic essay that explores the co-opting of icons for political agendas, this experimental short is told through personal narrative, Super 8mm home movies, Bollywood film and comic book art.
Wednesday, Sept. 14, 2005, at 7 p.m.