Broadway Performance Hall, Sunday, Sept. 18, 2005, at 2:30 p.m.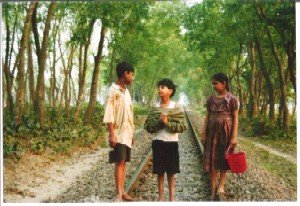 Film: The Alienation 'Duratta'
Directed By: Morshedul Islam
Origin: Bangladesh, 2004
Description: Bengali w/ English subtitles, 95 minutes
The child of wealthy and doting parents, Eleven-year old Putul longs for something different from his restricted, isolated life amongst luxury. One day, Putul runs away from home and meets Antu and Morium, brother and sister street children whom he befriends and begins a fantastic journey with. A whole new world opens up for Putul, though not necessarily one to which he could ever really belong.
(preceded by short film)
System of Units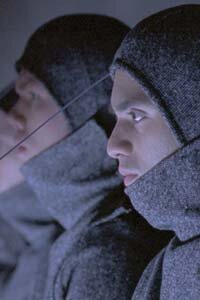 Film: System of Units
Directed By: Richie Mehta
Origin: USA, 2005
Description: 22 minutes
In the near future, supercomputers fuse with human minds connecting people worldwide to The Network. Life exists online, rendering traditional communication and interaction obsolete. Messing, one unit in this vast system, turns to those outmoded forms of communication in search of a way to express his desire for a woman.
Sunday, Sept. 18, 2005, at 2:30 p.m.