Closing Night: Dreaming Lhasa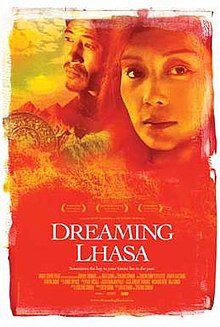 (Tenzing Sonam & Ritu Sarin, India/Tibet, 2005, 90min)
ISAFF 2006
In many mosques, women have to pray behind barriers away from the men and some do not even permit women to enter the building. Journalist and filmmaker Zarqa Nawaz visits mosques throughout Canada and talks to scholars, colleagues, friends and neighbors about equal access for women. Discussions about the historical role of women in the Islamic faith, the current state of mosques in Canada and personal stories of anger, fear, acceptance and defiance punctuate the film. And Nawaz herself speaks of the spiritual longing that comes from belonging to an institution that doesn't want you. With original animation, archival footage and deeply personal interviews, Me and the Mosque is a Karma, a Tibetan filmmaker from New York, goes to Dharamsala, the Dalai Lama's exile headquarters in northern India, to make a documentary about former political prisoners who have escaped from Tibet. She wants to reconnect with her roots but is also escaping a deteriorating relationship back home. One of Karma's interviewees is Dhondup, an enigmatic ex-monk who has just escaped from Tibet. He confides in her that his real reason for coming to India is to fulfill his dying mother's last wish, to deliver a charm box to a long-missing resistance fighter. Karma finds herself unwittingly falling in love with Dhondup even as she is sucked into the passion of his quest, which becomes a journey into Tibet's fractured past and a voyage of self-discovery.
Post-film Discussion
Tibetan Nuns Project, along with other local Tibetan groups will be available for a question and answer session.
Sunday, Oct. 1, 2006, at 7 p.m.