Performance Workshop with D'Lo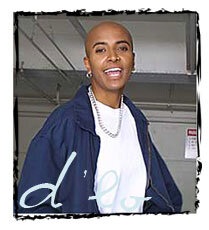 This workshop will focus on writing about aspects of our personal stories as well as how to present a solo performance for the stage. The goals of the workshop are to develop skills in both written and verbal communication, to enliven the spirit in regards to writing and performance, to become a more effective speaker, to develop listening skills and giving/getting constructive feedback, and most of all, to test our mind frame to find creative ways of personal expression.
D'Lo is a Tamil Sri Lankan-American, political theatre artist/writer and music producer, currently causing the most trouble in Los Angeles. His work includes comedy, hip hop theatre, dance, poetry, and music. In addition to a B.A. in ethnomusicology from UCLA, he trained in NYC in sound engineering. D'Lo's career work has included being part of several performance groups; working closely with diverse youth as a teaching artist; establishing himself as both a solo and collaborative performer internationally and being published in various magazines and anthologies. In 2004, D'Lo also had a sold-out NYC run of his first play "Ballin With My Bois" a queer hip hop theater piece.
Currently, he touring with his one person show "Ramble-Ations: a One D'Lo Show" which he will perform on Opening Night Wednesday September 27th, 2006.
Tuesday, Sept. 26, 2006, at 6 p.m.