The New Documentary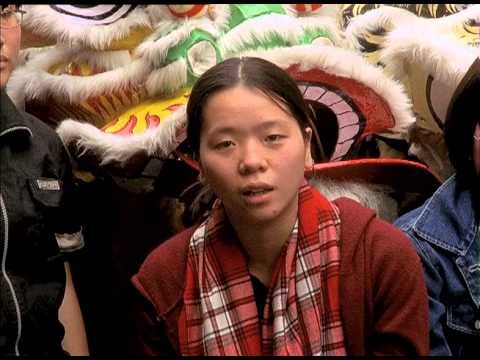 In this collection of short documentaries, we don't find the distant off screen narrator providing explanations for the visuals. Each director explores the narrative attribute of the documentary, taking the documentary to a new level of storytelling.
The Legend of Fat Mama
(Rafeeq Ellias, India, 2005, 23min)
This is a bittersweet story of the Chinese community in Calcutta intertwined with the nostalgic journey in search of a woman who once made the most delicious noodles in the city's Chinatown district. As South Asians, we are often the immigrants in the film but filmmaker Ellias looks at challenges and thriving culture of an immigrant community in South Asia.
The Legend of Fat Mama is part of the Traveling Film South Asia 2006 collection. Additional films from this selection are shown in the Mini Theater.
Treacling Down
(Upali Gamlath, Sri Lanka, 2005, 14min)
With effective use of imagery and music (and without narration), director Gamlath livens up the process that hundreds of people practice as their livelihood – tapping of the coconut tree's sap to make treacle, a popular sweetner among Sri Lankans. Gamlath takes the audience from the mountainous village Meemure where treacle is produced to the busy urban supermarket where it is finally consumed.
Breathing without Air
(Kapilas Bhuyan and Prasantanu Mohapatra, India, 2003, 23min)
A "docu-fiction" without dialogue, this unique film is about an obscure tribe in Orissa state. It is the tale of a father, son duo of this community. The son buries his head underneath the ground while the father accompanies the show beating his drum. What happens in the darkness that engulfs him in the pit? How does he survive the ordeal? Does he dream/fantasize? If so, of what?
Punam
(Lucian Muntean & Nataša Stankovic, Serbia/Nepal, 2005, 28min)
Nine-year-old Punam Tamang, lives in Bhaktapur, Nepal. She lost her mother when she was five years old and since that time she has been the family caretaker to her small siblings while her father works from dawn till night. Punam tells us her story and she introduces us to her family, neighborhood, teachers, and friends.
Saturday, Sept. 30, 2006, at 4:30 p.m.