The Widow Colony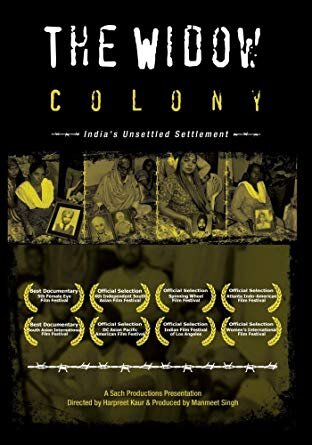 (Harpreet Kaur, 2005, India, Punjabi/English, 73 minutes, DVD)
This film looks into the lives of the widows of the Sikh men who were killed in the anti-Sikh massacre of November, 1984, following the assassination of Prime Minister Indira Gandhi. It explores the suffering of these women, their battle for justice and their struggle for survival. We travel to those areas of Delhi that suffered the major brunt of the Sikh killings. Through the testimonies of the widows, along with imagery of the killings and destruction, the film conveys the intensity of the tragedy of 21 years ago.
Director's Bio
Director Harpreet Kaur from Sach Productions, brings us, The Widow Colony, a film critics call as the most poignant documentary to come out of India since Academy Award winner, Born in Brothels. Following the footsteps of Mira Nair, Harpreet's debut documentary has won awards from Toronto's Female Eye Film Festival to South Asian International Film Festival and continues to awe, educate and provoke audience on the issue of Justice for the women of the Sikh Massacre of November 1984.
Harpreet's success didn't just start with her debut feature film but she was the first Sikh local News Reporter in the metro Washington DC area. A graduate of Pennsylvania State University, Harpreet hopes that through her organization, Sach Productions, she can become the voice for the voiceless and forgotten.
(preceded by short film)
Talking Faith
(Naveen Qayyum, 2006, Pakistan, Urdu/English, 30 minutes, DVD)
Talking Faith opens a window into the lives of Sarah and Azam. Two friends living the post 9/11 realities where Islam gets associated with militarism and Christian minorities face a backlash by the extremists. Their faiths are different, one is Muslim and the other Christian, but what they share is huge! Music, friendship and a human bond of commonalities. They exist under the shadow of divisions but live the hope of interfaith harmony and give dialogue a human face shared by all religions.
Director's Bio
Talking Faith is a debut documentary film by Naveen Qayyum who conceived and developed this project as part of her Youth Internship with World Council of Churches. She has studied communications and writes about dialogue, rights and ecumenism.
Saturday, Oct. 6, 2007, 4 PM