Before the Rains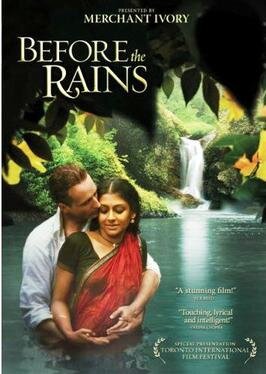 (Santosh Sivan, 2007, India, English, Malayalam, 98 minutes)
Set in 1930s southern India against the backdrop of a growing nationalist movement, BEFORE THE RAINS is the English language debut of acclaimed Indian director Santosh Sivan (The Terrorist, Asoka). An idealistic young Indian man (Rahul Bose) finds himself torn between his ambitions for the future and his loyalty to the past when people in his village learn of an affair between his British boss (Linus Roache) and a village woman (Nandita Das).
Before the Rains explores the turmoil of a man who is torn between two worlds and the choices he makes to gain his own freedom and embrace his true identity.
Director's Bio
After graduating from the Film and Television Institute of India in 1984, Santosh Sivan began his film career as a cinematographer, eventually working with such legendary Bollywood directors as Aditya Bhattacharya (Raakh) and the always innovative Mani Rathnam (Iruvar, Dil Se). In 1995 he moved into directing himself with the children's film Halo, which was featured in several children's film festivals. He gained international renown for his second feature, The Terrorist in 1998, a harrowing fact-based drama about a teenage female assassin that so impressed actor John Malkovich that he arranged its distribution in the United States. Malli, a more low-key drama about an impoverished little girl, followed in 1999. His Bollywood epic Asoka, a major artistic departure, was released in 2001. Sivan serves as cinematographer on all his directorial efforts, giving his films a distinct, lush visual beauty.
(preceded by short films)
Released
(Soham Mehta, 2008, USA, English, 8 minutes, Digibeta)
Three years ago, a brutal hate crime sent Kaustabh to the hospital. Today, his assailant will be released from prison, and Kaustabh wants revenge. The film opens with Kaustabh waiting outside of the prison for Jeffrey's release. Kaustabh follows Jeffrey home and confronts him at gunpoint. Through his encounter with Jeffrey, Kaustabh realizes that revenge will not help him and that his only hope is releasing the hate and anger he has harbored within himself.
Friday, Sept. 26, 2008, 6 PM