Closing Night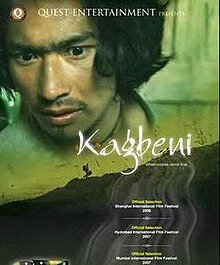 Kagbeni
(Bhusan Dahal, 2007, Nepal, 120 minutes, 35mm)
Upon returning to his village after a long spell in Malaysia, Krishna travels to a neighboring village with his childhood friend Ramesh. On their journey they encounter a hermit who returns Krishna's kindness with a strange gift — a monkey's paw that will grant your wish. Unaware of its ominous powers, Ramesh makes a wish. Thus begins the journey of betrayal and revenge.
(followed by short film)
A Silent Monsoon
(Pravesh Gurung, 2006, Nepal, 34 minutes)
Set in a Nepali village Jhari reveals Durga's struggle to save her twelve- year-old daughter Laxmi from their profession of prostitution. As night falls and the monsoon clouds gather, will Durga be able to fight the society, her fate, and set Laxmi free?
Sunday, Sept. 28, 2008, 4:30 PM