Every Good Marriage Begins with Tears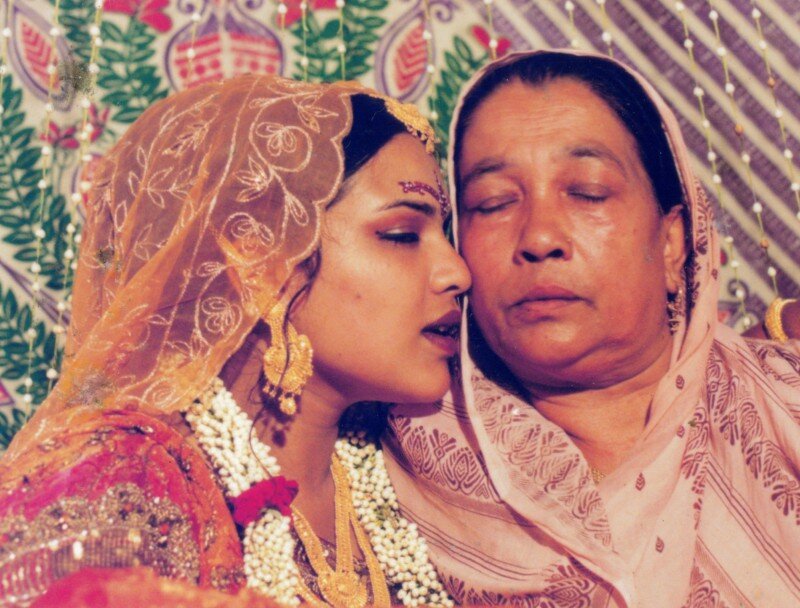 (Simon Chambers, 2007, UK, English, 62 minutes)
East London Muslim girl Shahanara is changing from pink hotpants into a saree, to meet her husband at the airport. She has only met him once before, when she was married in a union arranged by her Bangladeshi family. Shahanara only agreed to the marriage to try and heal old wounds with her father, who had banished her from her family for her Western ways. Meanwhile, her devout Muslim sister Hushnara is being groomed for her own arranged marriage, something that at 19 she doesn't feel at all ready for. This is a lively, funny and affectionate film about a British Muslim family, made all the more revealing because of the filmmaker's long standing friendship with them. It is also a frank and absorbing view of a community from the inside.
(preceded by short film)
Sari (W)Rap
( 2007, US, English, 3 minutes)
Comedienne Rasika Mathur celebrates the famous fabric from India with some infamous musical genre spoofs. "It's all part of entertaining the world through education and music. Wait educating the world through entertainment…Hell, it's SchoolHouse Rock meets India!" – Rasika Mathur
Tasveer Youth Initiative
Following a brief post-film discussion of "Every Good Marriage…", the group will present their own short personal video based on stories of arranged marriages from their communities in Seattle. This is the group's first production.
The Tasveer Youth Initiative is founded upon the idea that film provides a compelling medium through which the voices of young South Asians can be projected. It allows young South Asians in the greater Seattle area to express their views on pressing socio-cultural issues through the viewing and creation of films and documentaries. The group will provide a venue to discuss topics ranging from queerness in the South Asian community, to the Hindi/Muslim divide and, the groups focus for this year's film festival, arranged marriages.
Sunday, Sept. 28, 2008, 2:30 PM