Flying on One Engine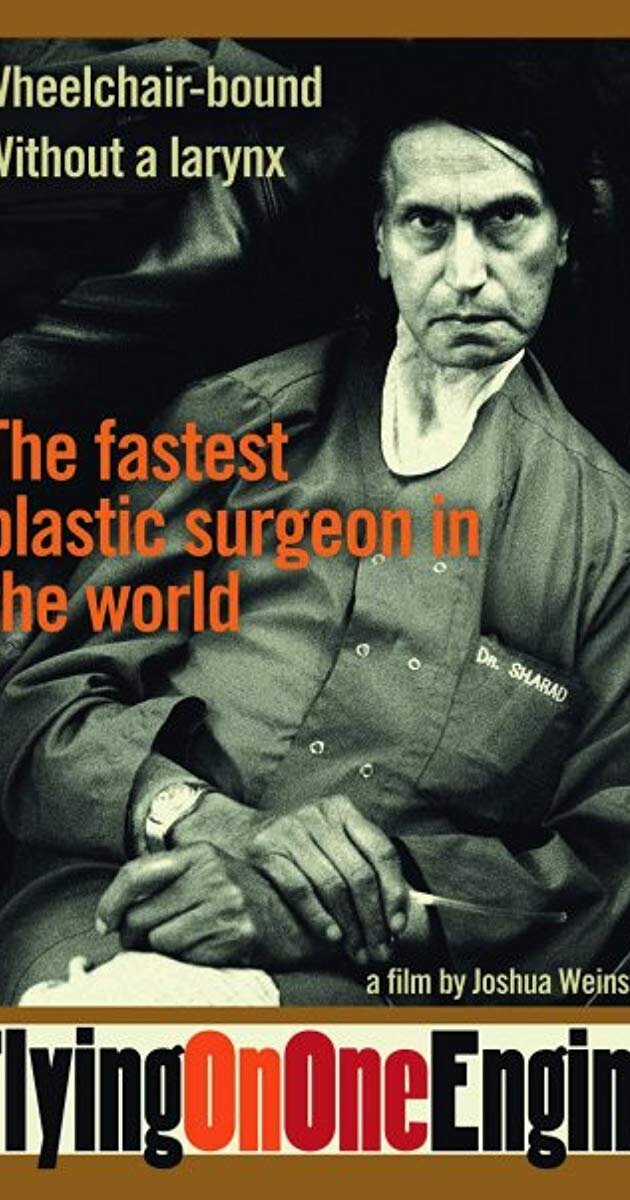 (Joshua Z Weinstein, 2008, USA/India, 52 minutes, Digital)
Wheelchair bound, without a larynx, and diagnosed with a life-threatening aortic aneurysm, Dr. Sharadkumar Dicksheet now lives only (and barely) so he can travel to India to perform free operations in marathon-like surgery sessions where up to 700 children receive treatment for their cleft lips and other deformities. Although Dicksheet survives off of social security while living in his Brooklyn apartment, his life is drastically different in India where the eight-time Nobel Prize nominee is treated like a living god. FLYING ON ONE ENGINE shows how this quirky, funny, and sometimes difficult character overcomes his own ailments by curing others.
Director's Bio
Joshua Z Weinstein is a NYC based filmmaker. He is a graduate from Boston University's communication school. Joshua's cinematography has been broadcasted on VH1, Food Network, TLC, VS, and E!.
(preceded by short films)
10th Avatar
(Charuvi Agarval, 2007, India, 3 minutes, Digital)
Television's influence is so great that it has left us completely mesmerized and has become our new form of worship. Our faith in the divine power has been challenged several times, through the ages. According to Hindu mythology an avatar appeared who relieved man's distress and re-established the belief in God and the avatar. Nine incarnations of God or avatars have appeared thus far and the 10th avatar appeared with the fusion of mass media and formal worship. This is the story about the challenge divine worship faced as cable TV encroached our "idle" time.
Pakistan's Dame Edna
(2006, Pakistan/UK, Urdu, English, 14 minutes, Digital)
One of the last things you would expect to see on TV in Pakistan is a transvestite host tackling issues Muslim society would prefer to ignore. But Ali Saleem, Pakistan's Dame Edna, is in her element. "I am going to be the biggest Diva this country has ever produced!" Ali Saleem proclaims. In the guise of a snobby middle age dame, Saleem hosts one of Pakistan's most cutting edge TV shows.
Nosh-e-Jan
(Gazelle Samizay, 2008, Afghanistan)
In Nosh-e Jan (Bon Appetit) the viewer is invited to witness the ritual of passing and consuming secrets within an Afghan-American family. The ritual serves as an outlet of expression for the women that bear the secrets, without violating the strict code of keeping face. The secrets are shared in three different languages (Pashto, Dari, and English), each of which signifies a different generation in the family. While the women are the main transmitters of the secrets, the impact on men must not be forgotten.
Thursday, Sept. 25, 2008, 9 PM