Kissing Cousins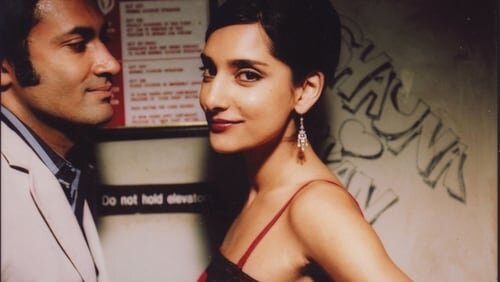 (Amyn Kaderali, 2007, USA, English, 98 minutes)
A "relatively" romantic comedy about a professional heartbreaker (and cynical bachelor) who teams up with his attractive cousin from the UK in order to fool his friends into believing he is capable of a relationship. Hijinks and laughs ensue with a hilarious cast!
Director's Bio
A graduate of NYU's Tisch Film Program, Amyn is the recipient of Martin Scorsese Young Filmmaker Award. His short films have won awards and acclaim worldwide (including Best Short at Slamdance) and his last short "Call Center" was an internet smash with almost 3 million viewers.
(preceded by short film)
Rewind
(Atul Taishete, 2007, India, English, 9 minutes)
Told entirely in reverse, a group of thieves play Russian Roulette to determine who gets to keep all of their heist money. Rewind is the first Indian short film to have an all India theatrical release.
Friday, Sept. 26, 2008, 9 PM