ISAFF 2008 –  Opening Night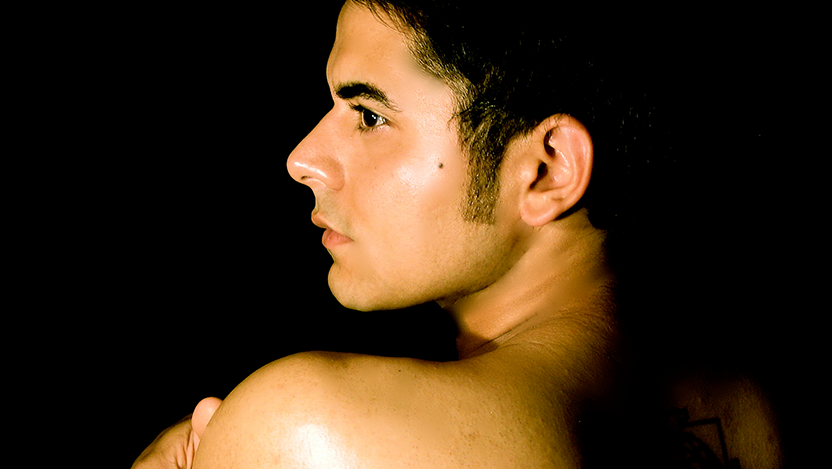 24 frames per day
(Sonali Gulati, 2008, USA, English, 7 minutes, Digital)
24 frames per day was conceived by combining 24 photographs captured each day over a period of 9 months. Yes, that's what makes this baby! And it's the same photograph each day, or rather the same frame each day. A daily meditation by the filmmaker photographing the front door of her "home" makes this a very personal and political film that raises important questions around immigration, cultural stereotypes, and diasporic identity.
Milind Soman Made Me Gay
(Harjant Gill, 2007, India/USA, English, 26 minutes, Digital)
Milind Soman Made Me Gay is a conceptual documentary about desire and notions of 'home' and 'belonging'. The film employs a unique mix of visual elements along with voice over narration to juxtapose memories of the filmmaker's past against stories of three gay South Asian men living in the diaspora. Overshadowing these nostalgic explorations of life 'back home,' are harsh realities of homophobia and racism in America and an on-going struggle to find a place of belonging.
The World Unseen
(Shamim Sarif, 2007, South Africa, English, 94 minutes, 35mm)
In the pressure cooker of apartheid South Africa, two women meet and their worlds are turned upside down. Miriam is a traditional Indian mother – hardworking and self-effacing. Amina breaks all the rules by driving a taxi and setting up a cafe with a local black man. In the face of outraged disapproval, their friendship flourishes. But the price, for Miriam, is the discovery of impossible truths about her marriage. In a system that divides white from black, black from Asian and the women from men, what chance is there for an unexpected
Wine Reception with actress Sheetal Sheth
We are excited that actress Sheetal Sheth will join us for post-film discussion and reception. Sheetal was featured in Closing Night Film Indian Cowboy of our first ISAFF in 2004. Join us in welcoming Sheetal Sheth to Seattle!
Several filmmakers and guests will be present for Opening Night including Sonali Gulati, Harjant Gill, Parvez Sharma, and Amyn Kaderali.
Seattle's only Indian Afro Cuban ensemble band Anjuman will provide live music.
Kathak/Salsa rhythm in Rag Jhinjoti
A vibrant contemporary kathak piece that playfully blends Afro-Cuban rhythmic patterns with kathak, a linear & graceful ancient North Indian dance. The dance showcases the flavorful complex footwork and dynamic pirouettes or chakkars of Kathak through a melodic composition in Hindustani rag-Jhinjoti
Music accompaniment by ANJUMAN
Anjuman: Indian/Afro-Cuban Ensemble
Rumba meets Raga
Anjuman: Indian/Afro-Cuban Ensemble is a Seattle based fusion group that combines the rhythmic vitality of salsa drumming with the melodic poignancy of East Indian ragas. Anjuman is Brandon McIntosh (sarod), Seth Littlefield (percussion) and Phil Georgas (bass).
Wedensday, Sept. 24, 2008, 7 PM