ISAFF 2009 – Gabhricha Paus: The Damned Rain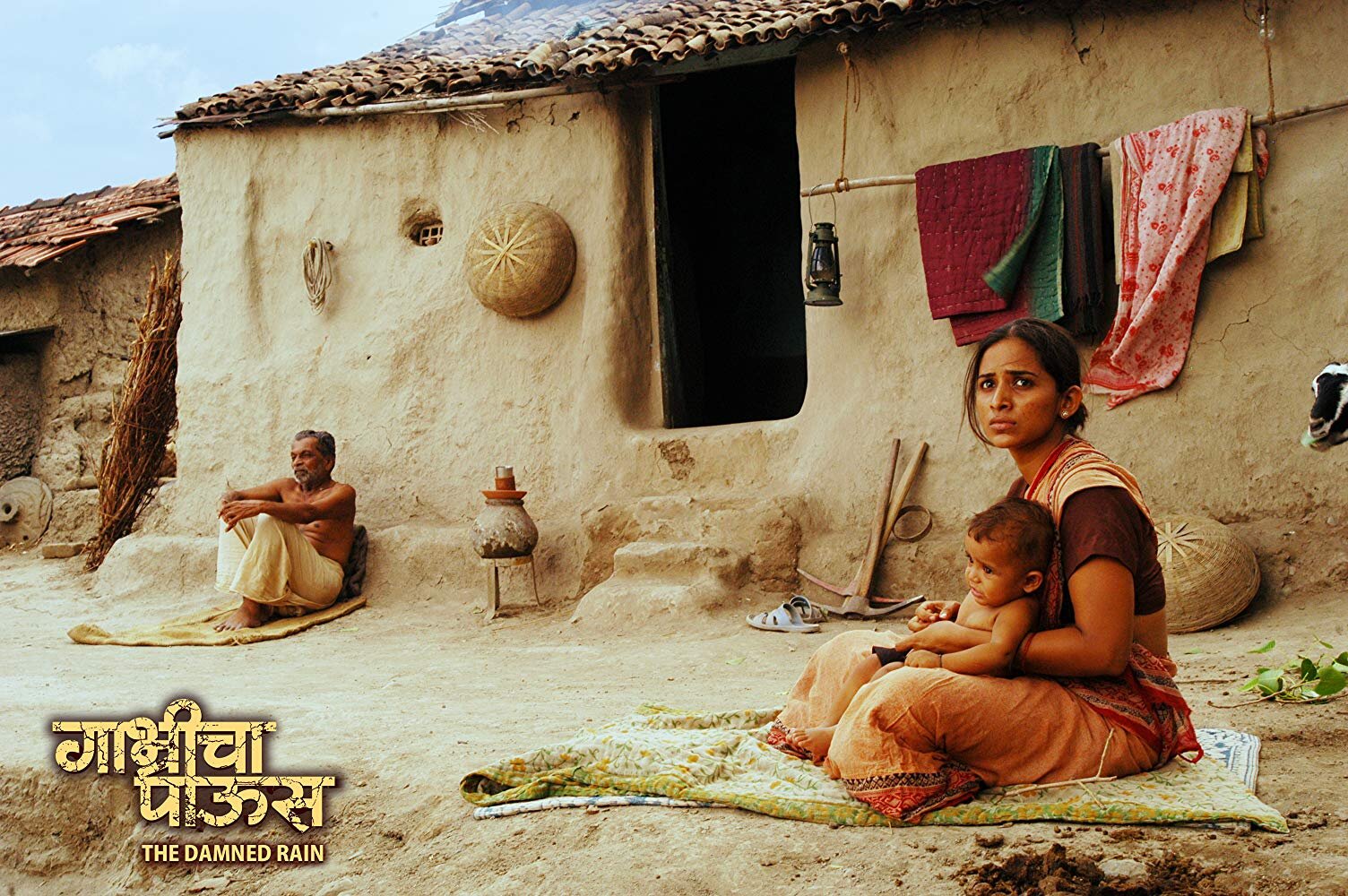 (Satish Manwar, 2008, India, Marathi, 35mm, 100min)
Everyday, farmers in the Vidarbha village in Maharashtra commit suicide as their lands stay parched and their debts accumulate. Alka, a young mother, is worried and keeps a watchful eye on her husband with the help of her mother-in-law and her 6-year-old son. She sends her son to tag along with him every waking hour and to report back to her. Irritated by his wife's concerns, Kisna keeps his plans a secret. With newly found enthusiasm he plots new ways to save his field and his crops. To keep his spirits up, his wife regularly makes special treats even though it is beyond their means. This tug-of-war between happiness and sorrow only makes him all the more determined not to succumb to the tragic fate of other farmers.
Having grown up in the area, director-writer Satish Manwar has had first hand experience of the farmers' situation. His sensitivity to their predicament is evident throughout his debut feature film. Brilliantly acted by the lead actors Girish Kulkarni and Sonali Kulkarni, THE DAMNED RAIN brings to light a much needed awareness of this epidemic.
Laya Project
Laya Project is a Tribute to the resilience of the human spirit. It is a documentary about the lives and music culture of coastal and surrouncidng communities in the 2004 tsunami-affected regions of Sri Lanka, Thailand, Indonesia, Maldives, Myanmar and India. Laya Project is a visual journey documenting folk music recorded and filmed on location.
Friday, October 2, 7:00 PM